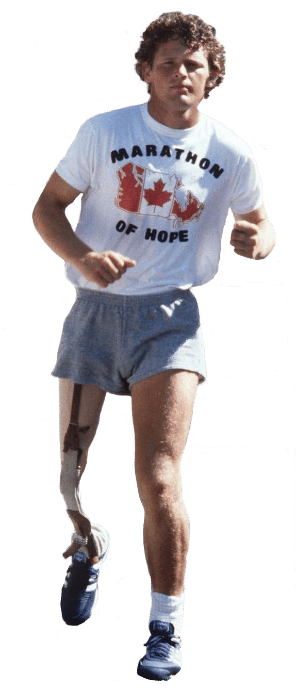 In 1980 Terry Fox embarked on a remarkable journey. With one leg having been amputated due to cancer, he set out to run east-to-west across Canada to raise money and awareness for cancer research. It was called 'The Marathon of Hope'.
Terry did not get to complete his journey, but his efforts resulted in a worldwide legacy, inspiring annual Terry Fox Runs around the globe, and raising hundreds of millions of dollars for cancer research. On latest episode of The Ireland Canada Connection, Patrick Haughey (AudioBrand) is joined by Terry's older brother Fred Fox, Manager of Support Relations at The Terry Fox Foundation. (click to listen https://lnkd.in/dhzPqmr)
Fred talks about growing up with Terry and what he was like as a kid, the remarkable fortitude with which he handled his cancer diagnosis, the genesis of the Terry Fox Run and the impact it has had worldwide ever since.
This year's Terry Fox Run Ireland will take place in Herbert Park in Dublin on Sat September 16th at 9am. 100 % of the proceeds will go directly to the Irish Cancer Society to help fund world class cancer research. This run is not only a great cause, but it is also great fun so if you'd like to sign up and support a great cause, here is the link to register: https://www.idonate.ie/event/terryfoxrunireland2023
Some of the fun from The Terry Fox Run in 2022….