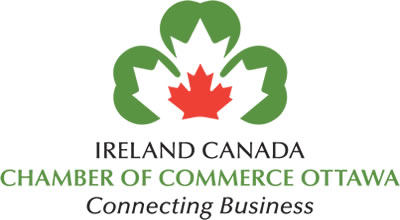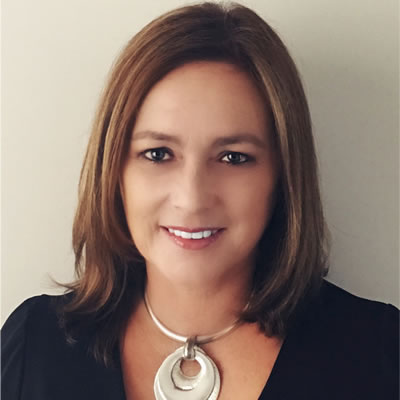 For the second in our series of ICCC profiles, we catch up with Jackie Gilna, President of the Ireland Canada Chamber of Commerce Ottawa
Describe ICCCOTT and what its all about…
In cooperation with the Irish and Canadian business community, ICCCOTT established in 2010 promotes and supports programs that focus on trade and investment including sports, culture, and education as they relate to economic growth. We provide networking opportunities for members by organizing events with high profile speakers.  Additionally, we support the business community representing member's business views before the Irish and Canadian governments in Dublin and Ottawa.
We are committed to resourcefully connecting people and helping foster relationships to further business opportunities and help deepen economic ties between our two countries.
Please describe one of ICCCOTT's members
We are fortunate to have one of Canada's most decorated Irish entrepreneurs and leader in our community, businessman Pat Kelly (Galway), Director Community Affairs ICCCOTT. Pat is a recipient of the inaugural Presidential Distinguished Service Award 2012, and founder of the Gales. His success with the Heart and Crown group, construction group Bradley-Kelly and many other business interests is an example to all that hard work, focus, drive, and ambition drive results.
From the beginning of his journey in Canada Pat helped so many who came to Ottawa with a roof over their head, a job to get them started and introductions to help create their opportunities. He is a true example to all. It is often said the Irish abroad do not support each other in business. Not Pat Kelly, he set the bar and leads by example!
What originally brought you to Ottawa?
I spent many of my adult years in the Netherlands. Before leaving I was involved in the Dutch Oil &Gas, Aviation, Marine and Fire Fighting training sector as Managing Director and sat as Director on the Board of Directors for Merger& Acquisitions.
I thrive on challenge and felt ready for a change. It was a family decision and so we moved from the Netherlands via Ireland (nine months) to Ottawa, my Canadian husband's hometown where his mother, a west-coaster, still lives.
I had no thoughts other than to take a sabbatical and see what inspired me on the next step of life's journey. The journey subsequently morphed into two acquisitions ripe for management restructuring and two start ups in the tech sector.
Ottawa is a very safe city with a growing international community, tech hubs, talent and  home to the largest employer in the country, the Federal government. We have access to great health care, housing and activities. Yes, the winters get very cold, but the warmth of our great Irish Canadian and local community compensates for the long weeks of boots and tukes!
Why should Irish companies consider Ottawa?
Ottawa has affordable housing costs in comparison to other major Canadian cities.  We are a tech hub with over 1.3m people and 1,750 knowledge-based business employing over 68k people. We boast innovative talent, highly competitive business costs, incubator hubs such as Invest Ottawa and L- Spark, and access to the Embassies of the world to establish international opportunities. Not bad for our small Nation's capital! And did I mention, it's only 16 km to the ski slopes?
What are your key pieces of advice for Irish companies starting to do business in this city?
As we are in the nation's capital Ottawa, a few simple rules to follow are: take the time to build relationships. Be punctual, give a firm handshake, maintain eye contact and opportunity will follow.
What's next for ICCCOTT?
ICCCOTT continue to grow with representatives from predominately three sectors: Legal, Financial Services and Tech.  We enjoy and are grateful for the support of the business community, the Embassy and our Chamber colleagues throughout Canada. We are excited and look forward to a unique event happening in this fall, an ICCCOTT initiative which will bring together the first Pan-Canadian Chamber meeting with guests ICBA and other parties in September 2019.
Check out part 1 of our series of Ireland-Canada Chamber profiles with Lar Quigley of the Ireland Canada Chamber of Commerce Vancouver