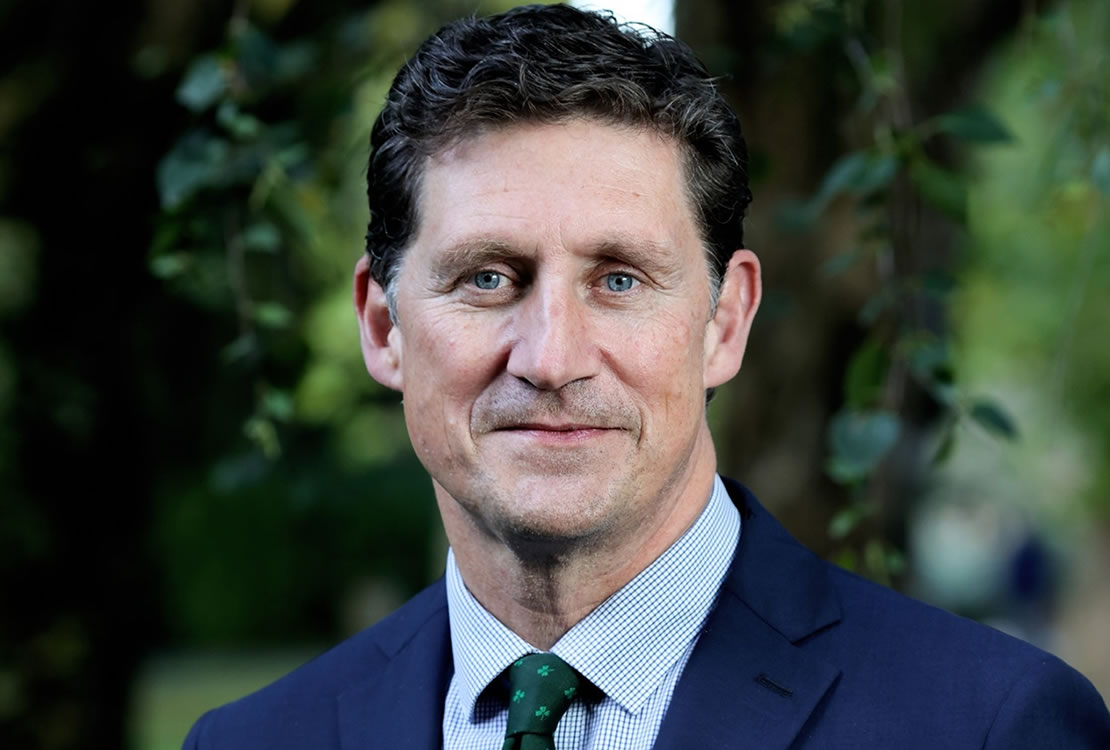 Minister Eamon Ryan's support for CETA trade deal welcomed by Canadian multinational companies in Ireland
The Ireland Canada Business Association (ICBA) welcomes Minister Eamon Ryan's comments earlier today about CETA – the hugely important trade deal between Europe and Canada – in which he gave the deal his full support and committed to convincing all Green party members to also give it their backing.
Following the postponement of a Dail vote on the issue until January, the Green Party Leader and Minister for Environment, Climate and Communications said that specific changes have been made to CETA in the last three years which address many of the concerns he originally had. Those changes are:
The finding by the European Court of Justice that CETA must to adhere to EU law in relation to environmental and social justice issues. In short, public interest law will always come first.
The introduction of further provisions in the deal compelling it to adhere to the Paris Climate Agreement, thus giving additional protection to environmental matters.
The agreement between Canada and the EU to move towards a multilateral investment courts system, which aims to eliminate the risk of abuse around investment-related disputes and safeguarding the EU's right to regulate in the public interest.
The ICBA, representing Canadian multinationals in Ireland including Air Canada, Shopify, Irving Oil, Canada Life (Irish Life), TD Bank, Bank of Montreal, Scotia Bank, Vermillion Energy, PressReader, Greenfield Global, and IMAX, believes that the Irish government must ratify CETA as a matter of urgency. We believe that failure to sign the agreement could hamper Ireland's post-COVID-19 recovery and further expose the country's economy to the impact of Brexit.
The Comprehensive Economic Trade Agreement (CETA) removes 98% of customer duties, ends restrictions on open access to public procurement contracts, opens the services market, and delivers many other benefits for Canadian companies doing business in Europe and Canadian companies doing business in Canada. 14 other Member States have already ratified the deal, with Ireland now playing catch-up.
The value of Ireland's trade surplus to Canada has been over €1.40 billion in recent years. The number of jobs provided by Canadian companies in Ireland has grown by 25% since 2018 to over 15,000 and the number of new Canadian companies expanding into Ireland has more than doubled since Brexit was passed.
The ICBA believes that such a successful and valuable relationship must be nurtured and supported, and the association is calling on the government to 'get it over the line' and pass CETA through Dáil Éireann and Seanad Éireann as soon as possible.
Chris Collenette, Chair of the ICBA:
"We are delighted to see Minister Eamon Ryan give such comprehensive support to the CETA trade deal, and also outline the very specific changes that have been made to the deal in recent years that have allayed his initial concerns about it.
CETA has already fueled a more than 30% rise in the value of goods trade between Ireland and Canada. However, Ireland, which, post-Brexit, will be the only English speaking jurisdiction in the EU, is now behind Austria, Croatia, Czechia, Denmark, Estonia, Finland, Latvia, Lithuania, Malta, Portugal, Spain, and Sweden to formally ratify the deal with Canada, predominantly an English speaking country.
Just prior to COVID-19 hitting the country, we commissioned a survey of our members, including some of the largest Canadian, and Canadian-owned companies in Ireland. 70% of respondents had planned to hire more staff and 62% are set to increase wages. While that was pre-COVID-19, it shows the investment sentiment is solid. Ireland is pushing an open door when it comes to attracting Canadian companies.
With a new Irish consulate in Vancouver, a new IDA office in Toronto, and a new Enterprise Ireland office in Montreal ((in addition to the existing one in Toronto), the last government made significant progress developing this valuable relationship. Ratifying CETA through the Dáil is really the last piece of the Canadian-Ireland puzzle and we are calling on the government to do the right thing and ratify this deal as a priority".