Robert G. Kearns, Chair and Founder of Ireland Park Foundation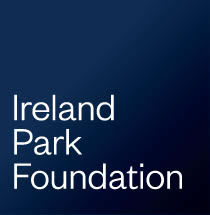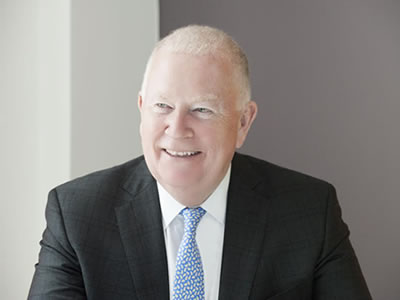 Ireland Park Foundation (IPF) is an arts, culture and heritage organization, dedicated to commemorating and celebrating the story of the Irish in Canada. We believe that through these lenses, the people of Canada and Ireland can enrich the mutual understanding of their interconnected identities. IPF promotes artistic connectivity, engages in original academic research, and hosts public art and cultural events to help build a stronger sense of community between Ireland and Canada.
Ireland Park Foundation takes a multidisciplinary approach to celebrating and commemorating the story of the Irish in Canada. Through public parks we commemorate, through theatre and film we relate, through music we inspire, through history we discover and through migrant stories we reveal.
The histories of Ireland and Canada are closely intertwined in so many ways, here are 6 of the most significant:
1. Migration of Irish during the Famine to Toronto and Canada as a whole
During the years of the famine in Ireland, many migrants made their way by boat to various points in eastern Canada, particularly Grosse île, Montreal, Kingston and Toronto. In 1847, the worst year of the famine, 38,586 Irish migrants descended upon the Toronto Harbour. While many migrants moved out of the city in the months and years to come, Toronto has a rich Irish influence, visible in its public figures, architecture and place names. Today, in the Province of Ontario alone, around 16.5% of the population claims Irish ancestry.
2. Irish migration fundamentally changed how Toronto's healthcare system was run.
Many of the Irish migrants who arrived in Toronto during 1847 were inflicted with typhus, with 1,186 perishing that year alone. A Toronto doctor named Dr. George Robert Grasett was appointed Chief Attending Surgeon of the Emigrant Hospital in June of 1847, where most of the typhus-stricken Irish were treated. Dr. Grasett, along with 11 other medical professionals, gave their lives while tending to the migrants. To this day, Irish Famine migration to Canada is the largest health crises in Canadian history and fundamentally shaped this country's celebrated public healthcare infrastructure.
3. Canada's role in Ireland's Home Rule movement.
While Canada did not have a direct role in Ireland's Home Rule movement, it was a supporter of it, having received its own 'Home Rule' though Confederation in 1867. However, Mr. Edward Blake, one of only three Canadian Liberal Party leaders never to become Prime Minister of Canada, joined the British House of Commons to support Ireland's Home Rule movement. Blake's parents emigrated from Ireland before he was born and in 1892, he resigned his position as leader of the Liberal Party and moved to Ireland with his family. He was elected as an Irish Parliamentary Party Member of Parliament in 1892, for South Longford.
4. Ireland announced its departure from the Commonwealth in Canada
In 1948, at a dinner at the Governor General's residence in Ottawa, Taoiseach John A. Costello allegedly declared that Ireland was leaving the Commonwealth. Popular legend claims the Taoiseach, offended at having been placed across the table from a replica of the cannon, 'Roaring Meg', declared Ireland a republic. The reality was that Ireland had for some time been in talks with the British Government regarding the External Relations Act, which Britain passed, and Ireland wished to repeal. During his visit, Costello arranged for a toast to the President of Ireland in exchange for a toast to King George VI. Governor General Lord Alexander reneged on the toast to President of Ireland and, at a press conference the following day, Costello announced that Ireland would repeal the External Relations Act, which led to the declaration of the Republic of Ireland.
5. Dublin and Belfast were major influences for Toronto's architecture.
Toronto's built heritage reflects both the multiple waves and constant streams of Irish migrants, particularly in the mid-to-late 19th and early 20thcenturies. Many Irish architects, builders, engineers and cultural leaders came to Canada during these years and helped to shape the city we see today. In the mid-to-late 1800s, Dublin's Georgian architecture came to define much of the residential neighbourhood architecture, as well as that of major buildings, such as Union Station, Toronto's main train station. In the 20th century, Toronto was largely influenced by Belfast's industrial architecture, visible in areas such as the Distillery District and Liberty Village.
6. Canada's role in securing better IMF bailout terms.
Canada represents Ireland at the IMF and World Bank, and Ireland is the only European country that Canada represents at both. Canada was a strong supporter of Ireland's bailout terms and former Canadian Finance Minister, the late Honourable Jim Flaherty, was recognized as a strong supporter of the eventual favourable terms given to Ireland. (For the full story see the Sunday Independent's article)
IPF has embarked on many exciting projects and programs over the past year. In August of 2018, Grasett Park was opened to the public, with its granite installation. We await the final piece of the park—the glass elements—which will be installed in 2020. On March 17th of this year, we signed the lease for 3 Eireann Quay, the former Administrative Office building of the Canada Malting Company, situated between Billy Bishop City Airport and Ireland Park on Toronto's waterfront. IPF looks forward to converting this space into a permanent arts, culture, and heritage event and presentation space.