A Message from ICBA Chair, Chris Collenette
Dear Friend,
The coronavirus has generated unprecedented uncertainty in every aspect of our lives. At the Ireland Canada Business Association we will continue to support our members throughout this challenging period. Given that reduced interaction is the best form of protection, we have postponed our member events until further notice . This includes the inaugural trade mission to Calgary and Vancouver to have taken place in May. This trade mission will now take place 24 – 28 May 2021.
On the ICBA website we have listed a number of useful links to provide information for our members to consider in responding to Covid 19. Here is the link. We have also listed a number of initiatives taken by the Irish & Canadian governments to protect communities and diminish the impact on employees, the economy and small businesses. If your business has a podcast or a webinar that will inform our members, please get in touch.
We are closely monitoring events and our thoughts are with patients in Ireland and across Canada whom the virus has now affected. I hope that you and your families keep well over the coming weeks.
Be safe, and stay well.
Kind regards
Chris Collenette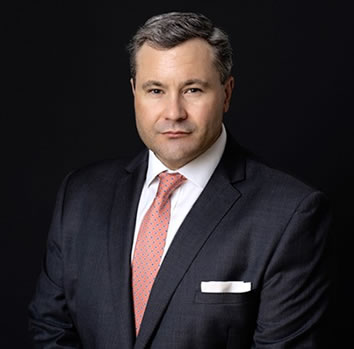 ---
Why the 'Work from Home' model is the future
John Riordan, Director of Support at Shopify, in conversation with Chris Collenette, ICBA Chair
While most of us are now working from home as a result of Covid-19, some companies have been operating this model for many years. Shopify, a Canadian company and ICBA member,  is one such business. Having set up in Ireland in 2015, the global e-commerce platform employs over 300 people all across Ireland, all working remotely.
John Riordan, Director of Support at Shopify, recently joined Chris Collenette for an interview about why Shopify chose Ireland, the future of work, and Ireland's big advantage when it comes to attracting multinational companies.  In the above clip John outlines why he believes the 'work from home' model is the future. Full interview HERE.
---
"Today we think about those patients in Ireland and across Canada who are affected by Covid-19"
A St Patrick's Day message from Kate Hickey, Executive Director of the ICBA,
to all of our members, friends, and colleagues.
---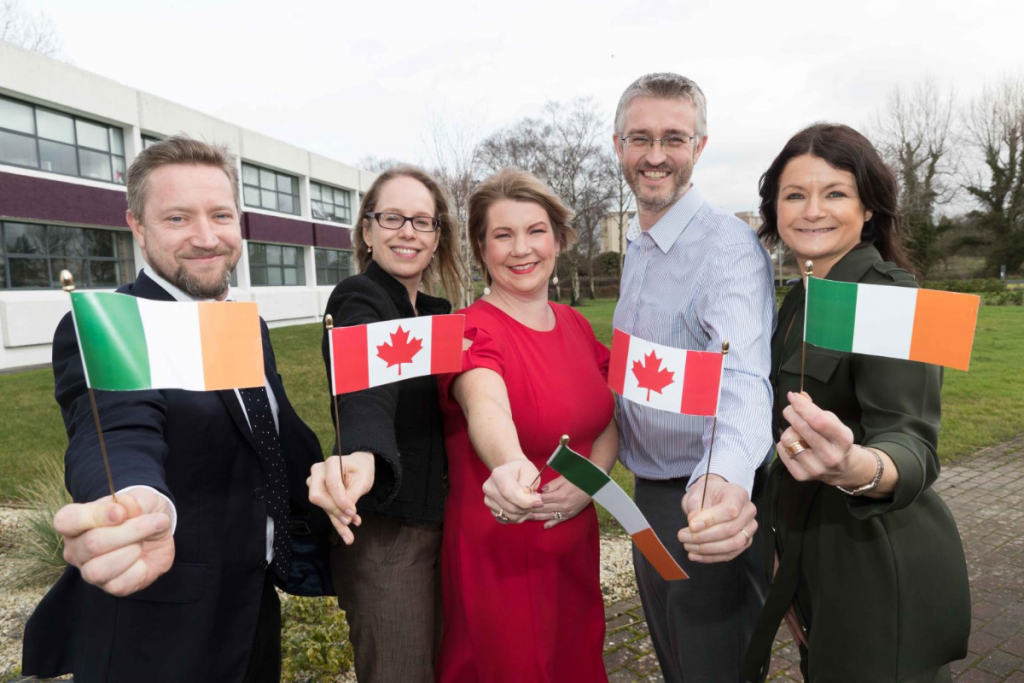 Thanks to everybody who joined us at the recent ICBA & Shannon Chamber Trade Briefing at Gateway Hub, Shannon, Co Clare. We heard excellent discussions and stories, including the success of Limerick company Samco providing biodegradable film to farmers across Canada.
Thanks especially to our panel of speakers: Pearse Conaty, Bank of Ireland, Suzanne Drisdelle, Canadian Embassy; Joanne McEnteggart, IQEQ& ICBA Vice Chair; Robert Shine, Samco; and Helen Downes of the Shannon Chamber.
---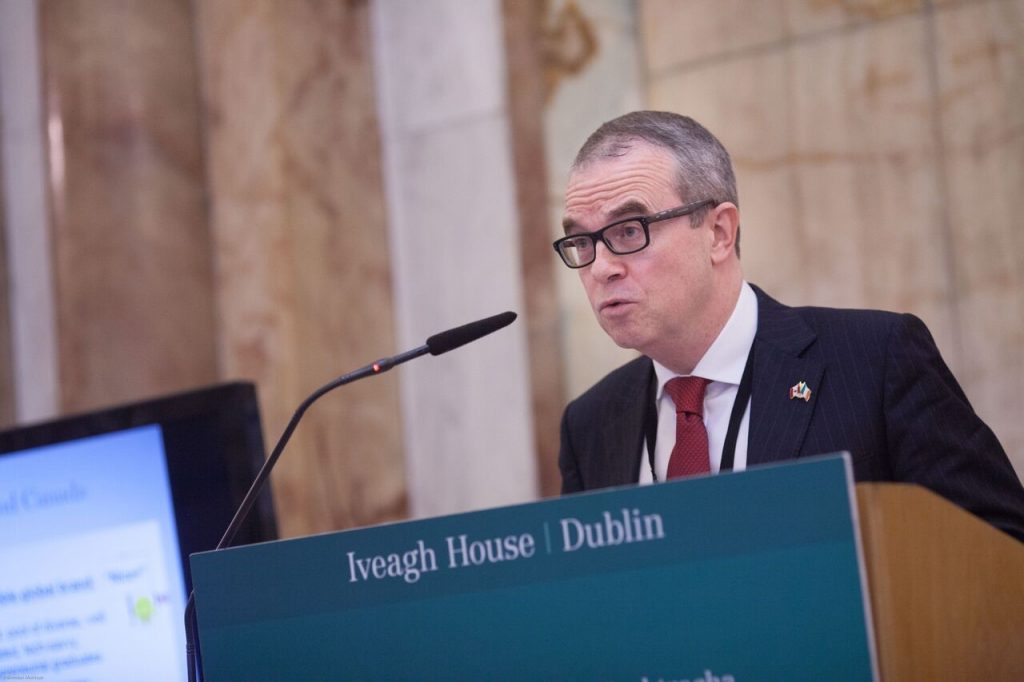 "These are exciting developments at a moment of unique opportunity in our relations and demonstrate Ireland's commitment to seize that moment. In these testing times, Ireland-Canada relations provide a welcome good news story"
Read Ambassador Jim Kelly's excellent article in The Globe and Mail HERE.
The Ambassador also joined Dan O'Donnell of the ICBA recently as part of our latest video series. In the below clip, Ambassador Kelly describes how CETA has been a major boost for Irish companies accessing the Canadian market, particularly smaller ones that would have been unable to do so prior to the agreement
---
Ambassador Jim Kelly in conversation with Dan O'Donnell, ICBA
---
PDAC Convention in Toronto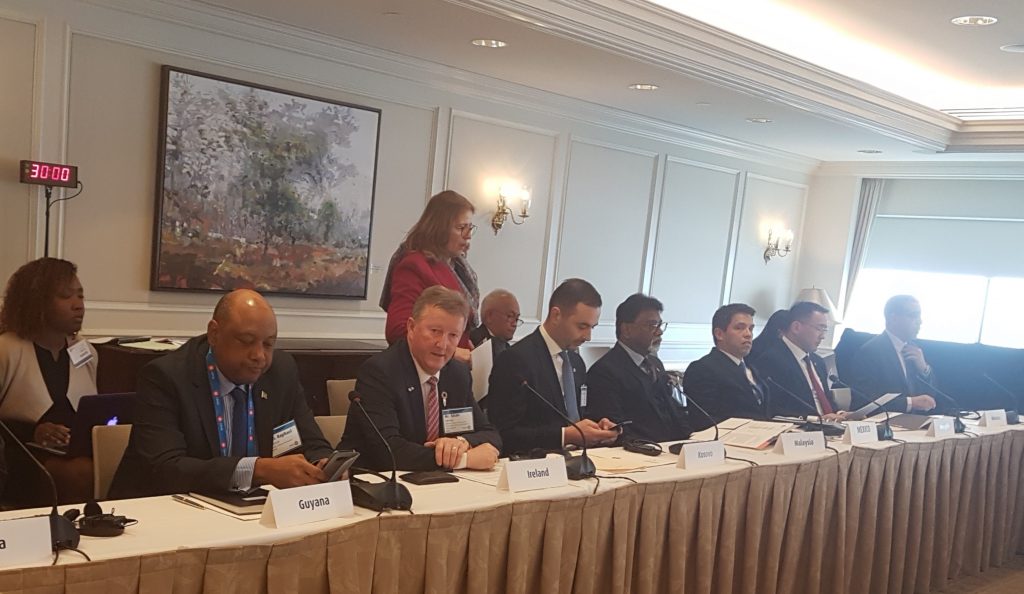 Sean Canney TD, acting Minister of State for Natural Resources, provided the keynote address at the "Ireland – Open for Business" forum at the Prospectors and Developers Association Canada (PDAC) Convention and Tradeshow held in Toronto, 3 March.
The session provided updates of mineral exploration in Ireland and project overview from state bodies including Geological Survey Ireland, the Exploration and Mining Division of the Department Communications, Climate Action and Environment, Invest NI and the Irish Centre for Research in Applied Geosciences (iCRAG). The delegates were welcomed by John Boylan, Deputy Head of Mission, Irish Embassy in Canada, and Stephen Hughes, Head of Construction , Enterprise Ireland,
Minister Canney noted that Ireland's rankings as a destination for FDI have improved, as measured by the Fraser Institute in 2019, now ranking 2nd for Policy Perception and enjoyed a world class applied research centre in iCRAG. The Minister's full speech can be read HERE.
---
"It has been the most successful 5-year period in IDA's history" – Deirdre Moran, SVP Technology & Country Manager, Canada at IDA Ireland on recent record results and a new Dublin HQ. In conversation with Deirdre Giblin, Vice Chair, ICBA
---
DATES FOR YOUR DIARY
Naturally we have had to postpone all planned events for the foreseeable future but once rescheduled we will inform you of the new dates. We have already rescheduled the ICBA Trade Mission to Western Canada to 24 – 28 May 2021 and we will keep you posted on future events here and on our social channels.
Thank you, and stay safe.