Dear ICBA members and friends,
As incoming Chairperson of the ICBA, I'd like to first thank Garrett Monaghan for his service as Chairperson over the past four years.  We have made great strides as an organization under his leadership.
During this period, and through the hard work of our Executive Director Kate Hickey and the Chair of our Membership Committee Dan O'Donnell, the ICBA has more than doubled its membership.  There is no question that the ratification of the Comprehensive Economic and Trade Agreement (CETA) between Canada and Europe has provided an impetus for ICBA's growth as companies in both countries were looking to new trade markets as a result of Brexit and NAFTA (now USMCA) renegotiations.  However, it took a strong ICBA team to convert that interest into new members.
In addition, during Garrett's tenure, we have hosted two very successful business summits in Dublin, led two trade missions to Canada and held countless trade briefings, networking and social events. We have also increased our communications internally, through the creation of this newsletter, and externally, having revamped the website, created a twitter account and a Linked-in page, not to mention countless hits in traditional Irish media.
As a result, the ICBA has improved its ability to be heard by decision makers on key issues facing our members.   For example, following an ICBA advocacy effort, it was announced that the IDA would open an office in Toronto.  Finally, we recently updated the organization's constitution from 1978 to modernize its operations and ensure compliance with the Companies Act 2014.
Moving forward, we will continue to build on this strong foundation to increase membership in the ICBA by continuing to demonstrate value through our communication and advocacy efforts, business events and social functions.
Finally, I would like to take the opportunity to welcome Joanne McEnteggart from IQEQ (formerly First Names Group) to the Board of the ICBA replacing myself as Vice-Chair.  Joanne has shown a real commitment to the ICBA and will no doubt help us drive the ICBA agenda into the future.
Thank you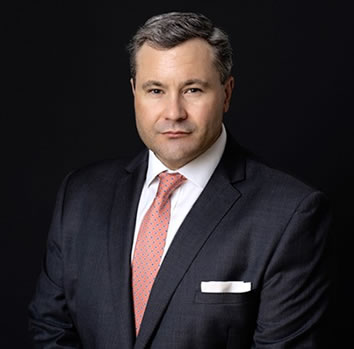 Chris Collenette
ICBA Business Mission to Canada – May 2019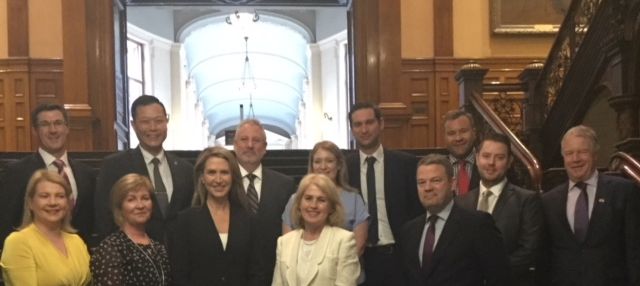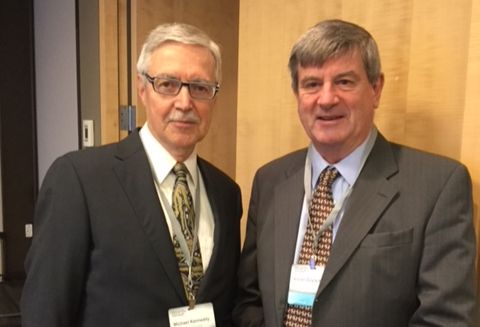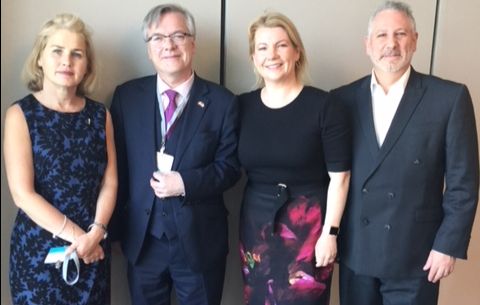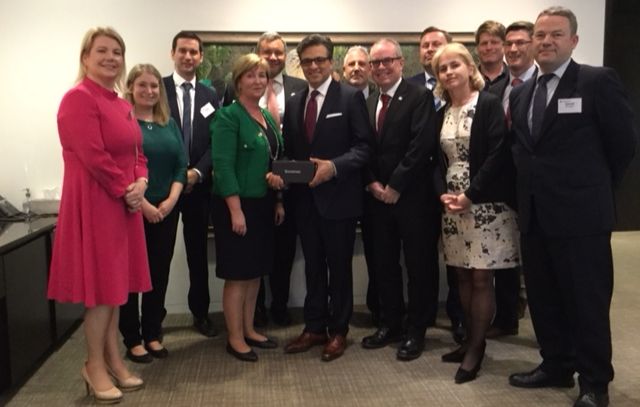 A delegation of the Ireland Canada Business association (ICBA) recently returned from a high-level business mission to Canada. Ireland and Canada already enjoy close bilateral business connections and the purpose of the ICBA mission was to further strengthen those ties and capitalise on the opportunities that Brexit, CETA, and NAFTA renegotiations present.
The mission was organised in co-operation with the Ireland Canada Chambers of Commerce in Toronto and Montreal, and the delegation was accompanied by Ambassador Jim Kelly and Deputy Head of Mission, Michael Hurley. Meetings were held with:
The Attorney General of Ontario, Minister Caroline Mulroney.
Mr. Goldy  Hyder, CEO Business Council of Canada
Former Deputy Prime Minister  John Manley, Chair CIBC.
Business Council of Canada
Toronto Finance International
Ontario Ministry for Economic Development
Invest Quebec
Toronto Board of Trade
Montreal International
Irish Park Foundation
Public Sector Investment Board
The mission revealed that Canada's business and political leaders firmly believe in the vast potential of the Canada / Ireland relationship, and, with further efforts on a governmental level, there are numerous opportunities to further strength the economic, cultural and political relationships between our two nations.
---
IN PROFILE: Jackie Gilna – President, ICCCOTT
In the second of our series of Ireland Canada Chamber profiles, we catch up with Jackie Gilna, President of the Ireland Canada Chamber of Commerce Ottawa.
Jackie talks about doing business in the city and region, top tips for success, and the Galway man that she is proud to call an ICCCOTT member.
You can read it HERE.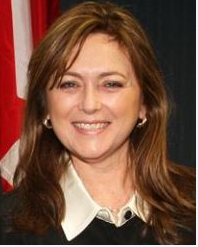 Jackie Gilna, President, ICCCOTT
---
ICBA – MAKING HEADLINES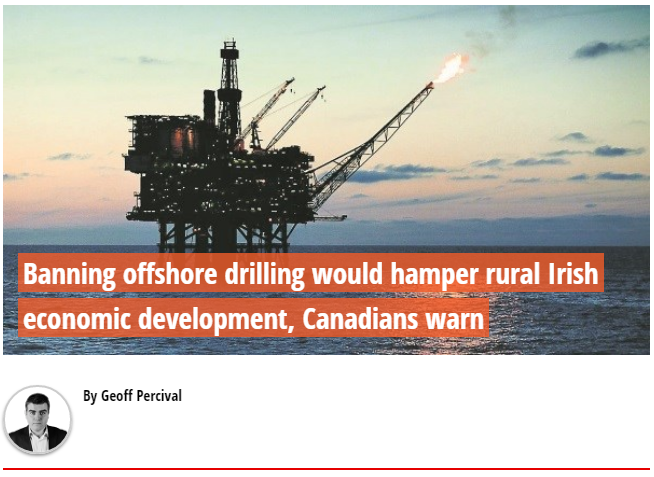 The ICBA recently warned about the consequences of banning offshore gas and oil exploration in Ireland. The Irish Examiner (read here)  and RTE News (read here) carried the story.
Kate Hickey, Executive Director of the Ireland Canada Business Association outlined the ICBA's position:
"The ICBA and its members fully support Ireland's move to a lower carbon economy, but it will take time. Oil and particularly gas are an essential part of the transition and we believe that is far preferable to source oil and gas through Ireland's indigenous sources.
Canada and Ireland have close links in the resource sector through the likes of the North Atlantic Petroleum Systems Assessment (NAPSA) agreement, re-signed in 2018. The Petroleum Sector is a strong contributor to the Canadian economy and even as we transition to a low-carbon economy, developing our indigenous energy supplies can bring jobs to rural Ireland (as the sector has done in Canada in places such as Alberta and Newfoundland), inward investment from multinational companies, and a level of energy-security that we currently do not enjoy.
We welcome Minister Richard Bruton's rejection, ruling out an immediate banning of fossil fuel exploration in Ireland, and we ask that the government continue to consider further the longer-term impact of this Bill.  We ask other political parties to consider the challenges that lie ahead for Ireland in terms of securing its own energy supply and the effect that energy security has on inward investment."
---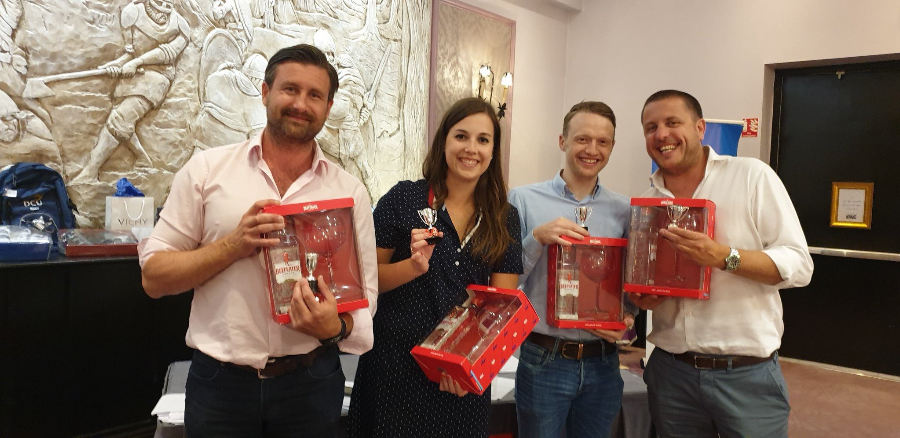 Congratulations to the winners of ICBA Inaugural Quiz on 27th June in Clontarf Castle. Top prize went to ISC/Enterprise Registry Solutions captained by Laurel Garven!
---
Do you know your Ireland – Canada history?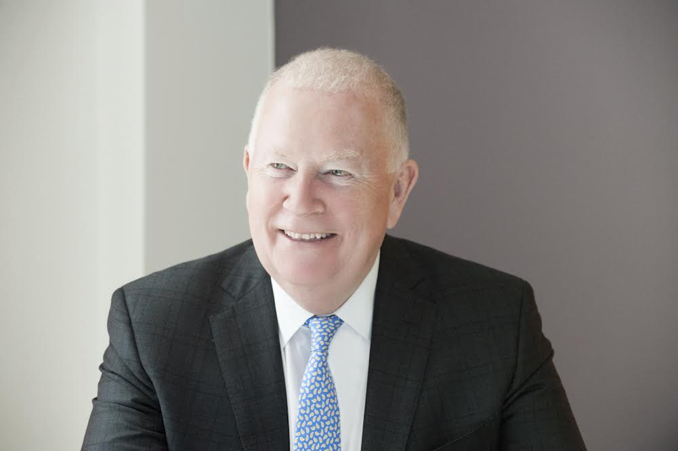 Robert G. Kearns, Ireland Park Foundation
What do Toronto's healthcare system, the Home Rule movement, and Ireland's departure from the Commonwealth have in common? They're all part of the fascinating shared history between Ireland and Canada. Thanks to Robert G Kearns of the Ireland Park Foundation for putting together a great article for the ICBA – you can read it HERE.
---
Mark O'Neill, CEO, Canadian Museum of History, Ottawa, and Robert Kearns, Chairman and Founder, Ireland Park Foundation, Toronto, will be special guests at the Thomas D'Arcy McGee Summer School next month. More information can be found HERE.  
---
DATES FOR YOUR DIARY
4th September 2019 – ICBA AGM. Canadian Embassy Residence, Dublin.
18th October 2019– Annual Maple Leaf Dinner.
November 2019 –  Ireland Canada Trade Briefing (date and venue tbc)