A Message from Kate Hickey, Executive Director, ICBA
Dear Friend of the ICBA,
We have heard the word community used often during these past months. The ICBA is a community of people working in Irish and Canadian businesses navigating an uncertain landscape with optimism and fortitude.
Communication lies at the heart of any successful community and, in the absence of physical events, we have introduced new ways of bringing you information, insights and stories. Our new webinar series resumes on 17th September and we have launched a new podcast series called The Ireland Canada Connection (more on that below). Our updated fact sheet contains the most recent numbers and statistics that reveal the ever-growing strength of the Ireland Canada Relationship.
At a political level we welcome the priority given by the New Government to international trade. In the Dail on 22nd July, An Tánaiste stated "Bilaterally, business links between Ireland and Canada are deep and extensive – outside of Europe, the US and China, Canada is our largest indigenous export market." To this end we have asked the new Government to prioritise the ratification of CETA (read on for more detail on this campaign)
As we settle into Autumn, we adjust to working in a different way. The ICBA strives to be a valuable resource and to support our members in this altered business landscape. The experience of each member is unique. If as an organisation we can assist and support you in any way, please get in touch.
Wishing you health and wellness,
Yours sincerely ,
Kate Hickey
Executive Director
---
ICBA in the News
Trade with Canada is key to Ireland's post COVID19 recovery and mitigation against the impact of Brexit, therefore the ICBA is calling on the new government to ratify CETA as a priority.
Read more about our latest campaign and listen to ICBA Chair Chris Collenette on Newstalk's Pat Kenny Show below.
Chris Collenette, ICBA Chair, joins Pat Kenny on Newstalk to put forward the case for the new government ratifying CETA as a priority.
---
Launch of the Ireland Canada Connection Podcast Series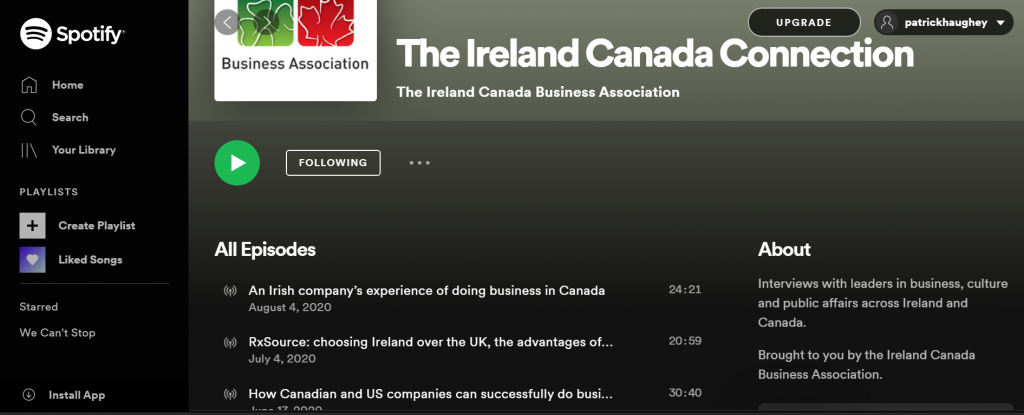 Podcasts are quickly becoming one of the most effective ways for companies and organisations to communicate with customers, clients, and stakeholders. The message is delivered by the human voice, across platforms people are familiar with such as Spotify and Apple iTunes, and in a way that reaches busy people on the move.
In this context the ICBA has launched The Ireland Canada Connection podcast series, featuring interviews with leaders in business, culture and public affairs from across Ireland and Canada. Hosted by Patrick Haughey of AudioBrand, the series gets to the heart of what makes the great Ireland/Canada relationship tick, and features insights and advice about how to succeed in business in both nations.
CLICK HERE to listen and also to support the series by subscribing or following, and leaving a rating or review.
---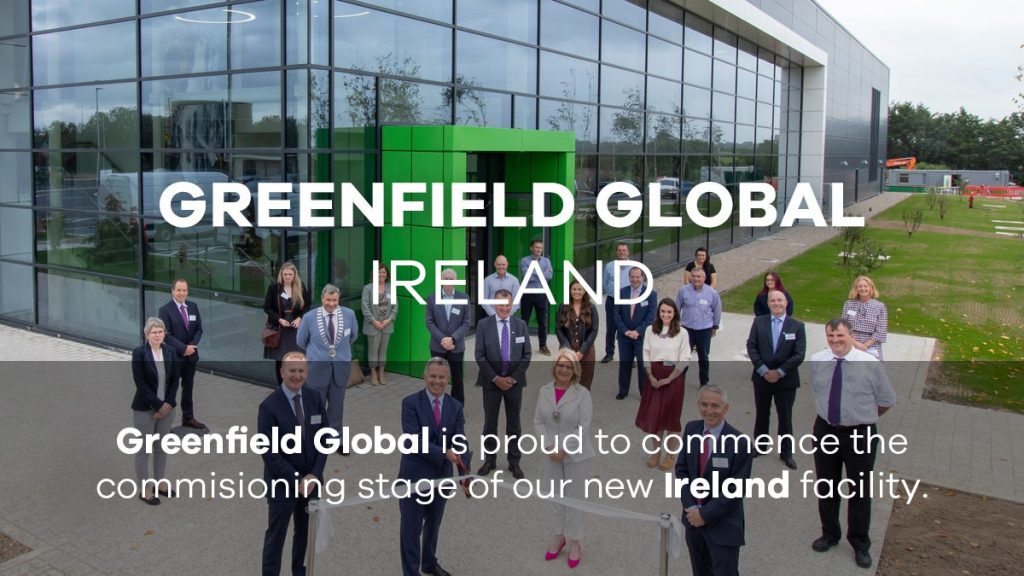 We congratulate ICBA Patron Member Greenfield Global on the opening of their 3,800 sq foot manufacturing facility in Port Laoise.  Greenfield is Canada's largest producer of alcohol and fuel ethanol and will employ 75 people in it's Port Laoise facility.
---
Thanks and Best Wishes to Ambassador Jim Kelly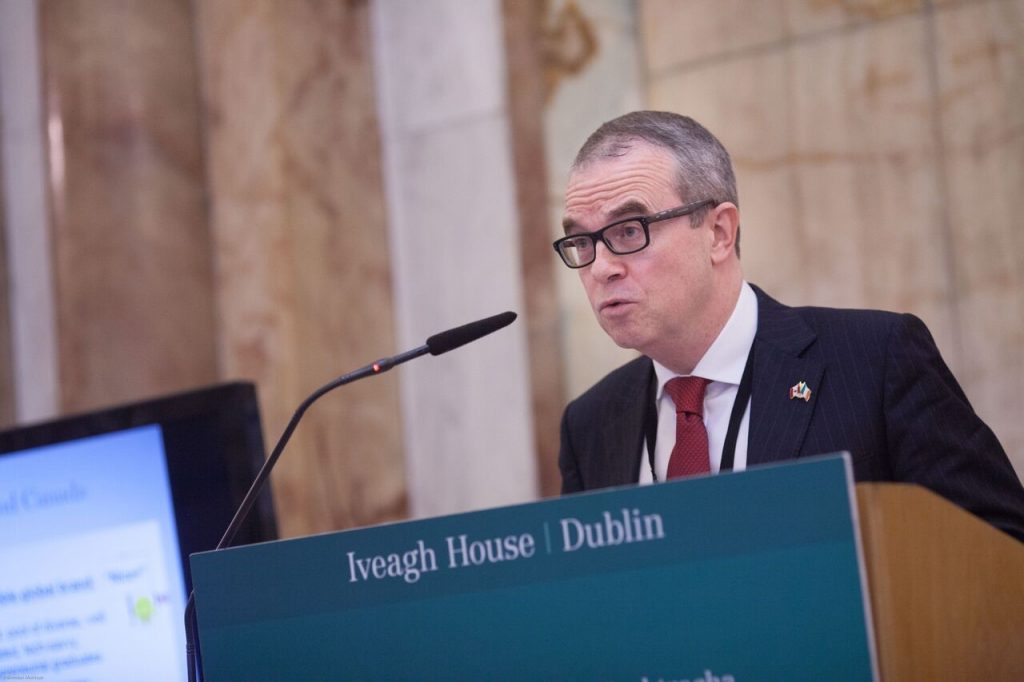 We wish the very best to Ambassador Jim Kelly as he commences as Ambassador and Deputy Permanent Representative at the UN Security Council in New York.  Ambassador Kelly's vision and championing of the Ireland Canada relationship created alliances on so many levels -education, political, business, culture and tourism.  For that the ICBA is indebted. We know that the Ireland Canada relationship will continue to flourish with the incoming Ambassador designate Eamonn McKee at the helm.
Ambassador Jim Kelly in conversation with Dan O'Donnell of the ICBA. In this short clip, Ambassador Kelly outlines how CETA has been a major boost for Irish companies accessing the Canadian market, particularly smaller ones that would have been unable to do so prior to the agreement.
---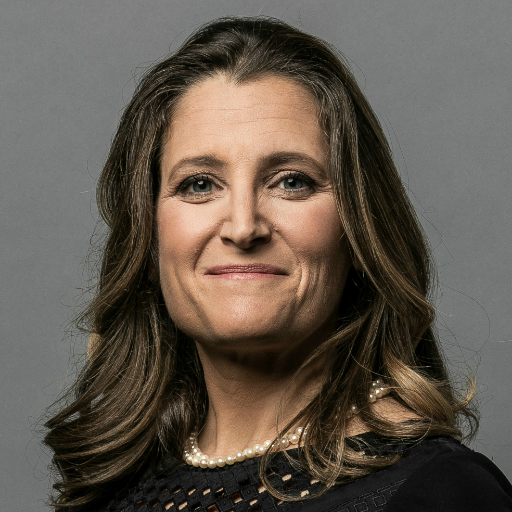 Congratulations to Chrystia Freeland who has been appointed as Canada's first ever female Finance Minister.
---
Kevin Vickers, First Guest on the Ireland Canada Connection Podcast Series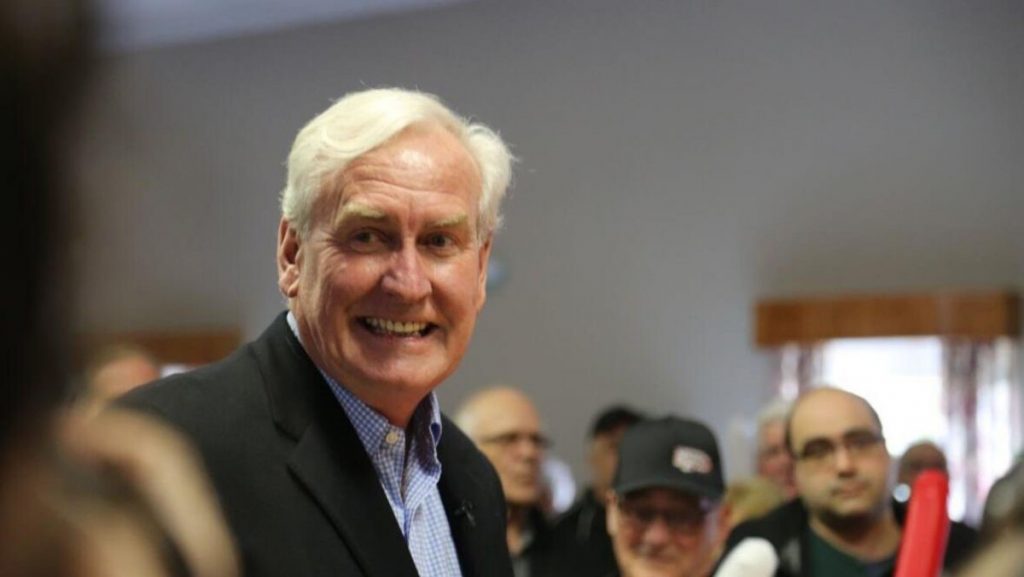 Former Canadian Ambassador to Ireland, Kevin Vickers, was our very first guest on The Ireland Canada Connection – the ICBA's brand new podcast series. Always a great friend to the ICBA and supporter of the Association's work, Kevin left his post in Ireland in 2019 to become leader of the Liberal Party of New Brunswick in Canada.
In this interview Kevin talks about his time as Canadian Ambassador to Ireland, why he believes connectivity and relationship building are key to economic success, the great opportunities in cyber security and the green economy, and his decision to enter the political arena in New Brunswick.
We also explored more personal topics, such as his Irish roots, his time in the Canadian Mounties, and his road to recovery after he stopped a terrorist attack at the Canadian parliament building in 2014.  LISTEN HERE
---
What's Happening in Canada?
Shopify – Canadian company Shopify, a leading e-commerce platform designed for small and medium businesses to manage sales online, has recorded record growth in Q2 2020, making it the most valuable pubic company in Canada. The company first established operations in Ireland in 2015 initially hiring 50 people and since then, has expanded to employ over 400 people here, all working remotely. During the pandemic, Shopify has enabled many companies to move to selling online. They are also working with the Government of Canada on the Go Digital initiative to support small businesses to adapt their business. (WATCH: John Riordan of Shopify in conversation with Chris Collenette, ICBA Chair)
Public Service Pride Week in Canada – The week of August 24th was Public Service Pride Week in Canada, which is a week-long initiative for public service employees to come together with LGBTQ2+ communities and colleagues to celebrate diversity from a place of inclusion, empathy and love. Prime Minister Trudeau's message on Public Service Pride Week can be viewed here. The Irish Embassy in Canada also joined in the celebrations, hosting a virtual talk with the Australian Embassy to discuss paths to marriage equality in Ireland, Canada and Australia.
COVID-19 initiatives in Canada – The Canadian Government announced an investment of more than $3 million for Nova Scotia-based IMV Inc. to advance clinical development of its vaccine candidate for the prevention of COVID-19 infection. This support is being provided with contributions from the National Research Council of Canada Industrial Research Assistance Program and the Next Generation Manufacturing Canada Supercluster.
The federal and Ontario governments are each kicking in $23.3 million to help increase production capacity of 3M's medical-grade N95 masks in Canada. Quebec-based Medicom also produces N95 and surgical masks for frontline Canadian healthcare professionals.
(Credit:  Suzanne Drisdelle of the Canadian Embassy for contributing these stories)
---
What's Happening in Ireland?
Ireland's new government – 140 days after people headed to the polls for the General Election in February, a new Government of Ireland was formed in June last.  Fianna Fáil, Fine Gael and the Green Party agreed to go into a historic coalition together after members from all three parties approved the deal.
Fianna Fáil leader Mícheál Martin was elected Ireland's Taoiseach (Prime Minister) – a post he will hold until 2022, when he will be replaced by his predecessor Leo Varadkar of Fine Gael. In his acceptance speech, Martin acknowledged the different traditions of the three parties and pledged to lead a government programme of "recovery" and "renewal".
Minister Paschal Donohoe's new European position – One of the members of the new government, Finance Minister Paschal Donohoe, secured the position of President of the Eurogroup in July. Minister Donohoe won a secret ballot of 19 colleagues in, defeating the Spanish favourite, Nadia Calvino, who was backed by the European Union's four biggest economies. The Irish Times describes the victory as "testament to the charm of a 45-year-old Dubliner who positioned himself as a bridge builder who could span the divide between the fiscally conservative northern nations and southern governments hardest hit by the pandemic". (watch Paschal Donohoe deliver an address to ICBA membership in 2019 HERE)
Woman wins dream cottage in Co Mayo with €50 raffle ticket – This summer the Canada-based Irish owners of a cottage in Foxford, Co Mayo decided to raffle their house to raise funds for frontline healthworkers. The couple both survived COVID19 and wanted to 'give something back' after surviving the virus. The tickets cost €10 and they raised just short of €1 million. The lucky winner, Michele Hallahan, got the keys on Sept 1st. She had spent €50 on tickets. Speaking of her win she said, "I am definitely going to keep it, it is my dream home…I lived in the US for 20 years and always dreamed that I would own a cottage like this close to the Atlantic but this has come like a bolt out of the blue"
---
Valentia Cable Foundation Annual Lecture & Fireside Chat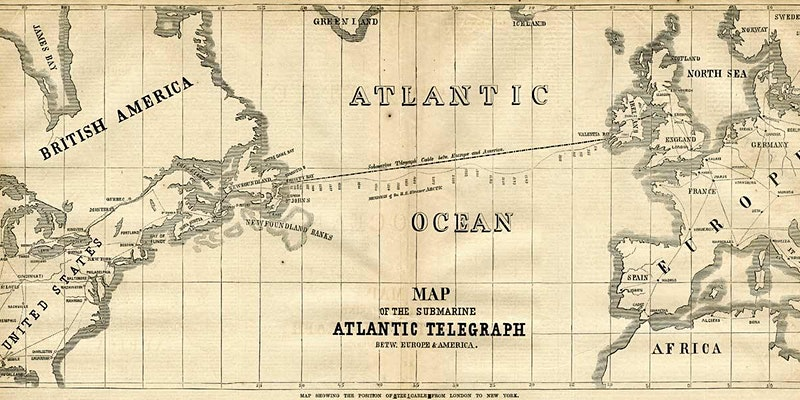 The VCF  Lecture will be held virtually on Friday Oct 9th  3.00pm – 5.30 pm and will be chaired by Ms Ann O'Dea, CEO of SiliconRepublic.com and will include speaker David Mc Court Chairman National Broadband Ireland. Following this, the Valentia Cable Foundation is  hosting a transatlantic panel with Hearts Content in Newfoundland Canada, featuring a fireside chat between the two communities and music performances on both sides of the Atlantic. This event will include the signing of a MOU will take place at the Cable Station on Valentia from 7.30pm – 9.00pm (BST) on Oct 9th.
To register for the event please see link here
---
DATES FOR YOUR DIARY
ICBA  & Mazars Webinar, 17th Sept at 4pm  – Managing the remote divide in a virtual workplace.
To register please email events@irelandcanada.com 
---
Thank you, and stay safe.