Welcome to the Spring edition of the Ireland Canada Business Association newsletter. It has been a busy year so far and in this newsletter we'll bring you all of the highlights from our recent events, podcasts, and upcoming activity.
The month of March is now officially known as 'Irish Heritage Month' in Canada and we were delighted to be joined on our podcast series by the Canadian MP who made it happen, James Maloney. You can hear the full interview on The Ireland Canada Connection on Spotify and Apple Podcasts (links below).
We have also been celebrating the role that Canada played in the historic 'Good Friday Agreement', which celebrates its 25th anniversary this month. Canada's Labour Minister Seamus O'Regan joined us to speak about his experience at the commemorations in Belfast, in the company of General John de Chastelain, Tony Blair, Teresa May, Bill Clinton and many more.
We also share photos from recent events including an Economic Briefing in Barclays Bank and the Canadian Embassy.
As ever, thanks to you, all of our members and friends, for your continued support and engagement with ICBA events, outreach, and campaigning efforts.
Briefing with Henk Potts, Director of Investment Strategy, Barclay's Private Bank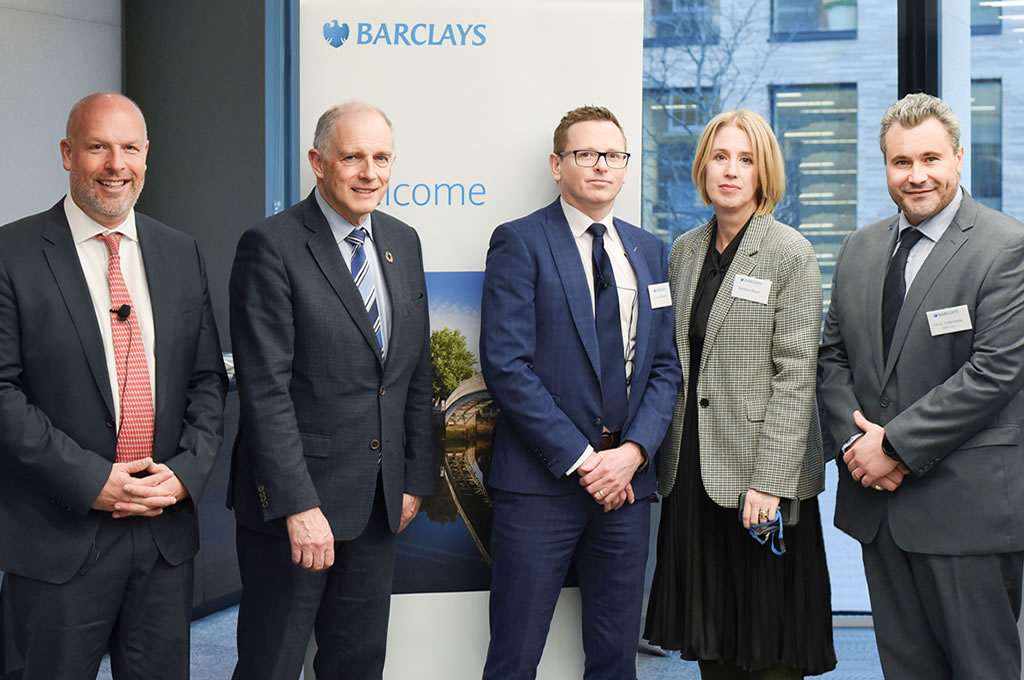 Thanks to ICBA member Barclay's for hosting this fascinating economic briefing delivered by Henk Potts. Henk kindly joined Patrick Haughey on the Ireland Canada Connection podcast to speak about
The outlook for the global economy
How Canada and Ireland are performing and what opportunities and challenges are coming down the tracks
Falling inflation
A looming European recession
The opportunities for investors in the current market.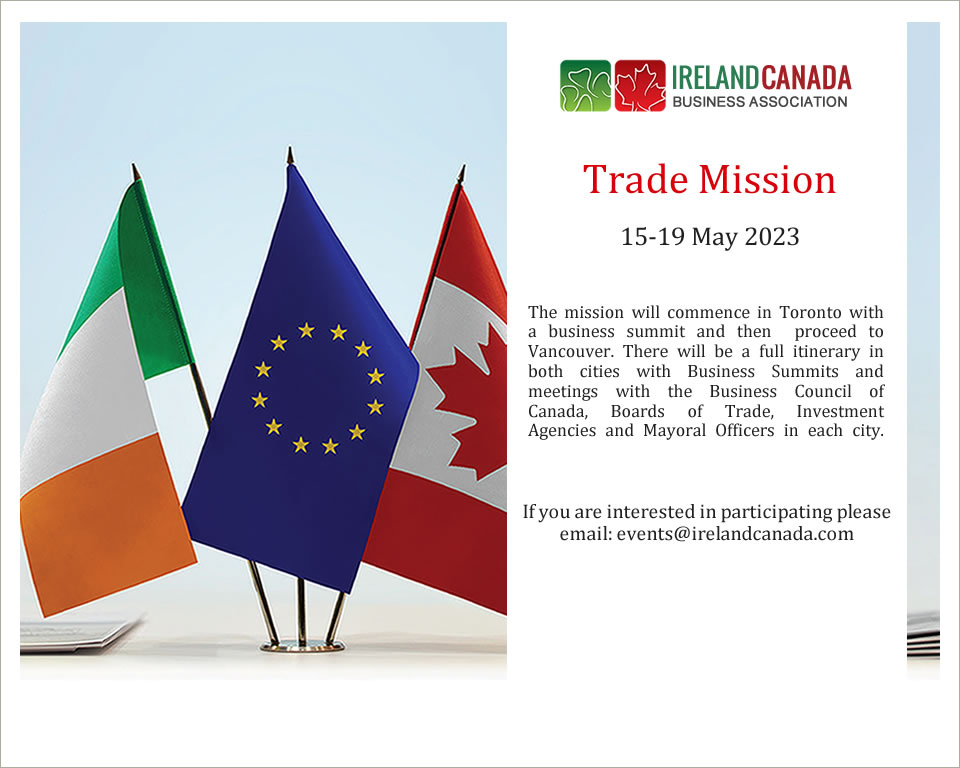 We are looking forward to our upcoming Trade Mission to Canada and have a fantastic schedule of events planned. If you cannot attend in person you may be interested in a virtual business summit on May 16th from 9am, in association with the Ireland Canada Business Association and the Ireland Canada Chamber of Commerce Toronto. The summit will focus on trade developments and opportunities for investment and growth for businesses in Ireland and Canada. Our current and incoming Chairs, Chris Collenette and Dr Deirdre Giblin will be speaking at this event. You can register HERE.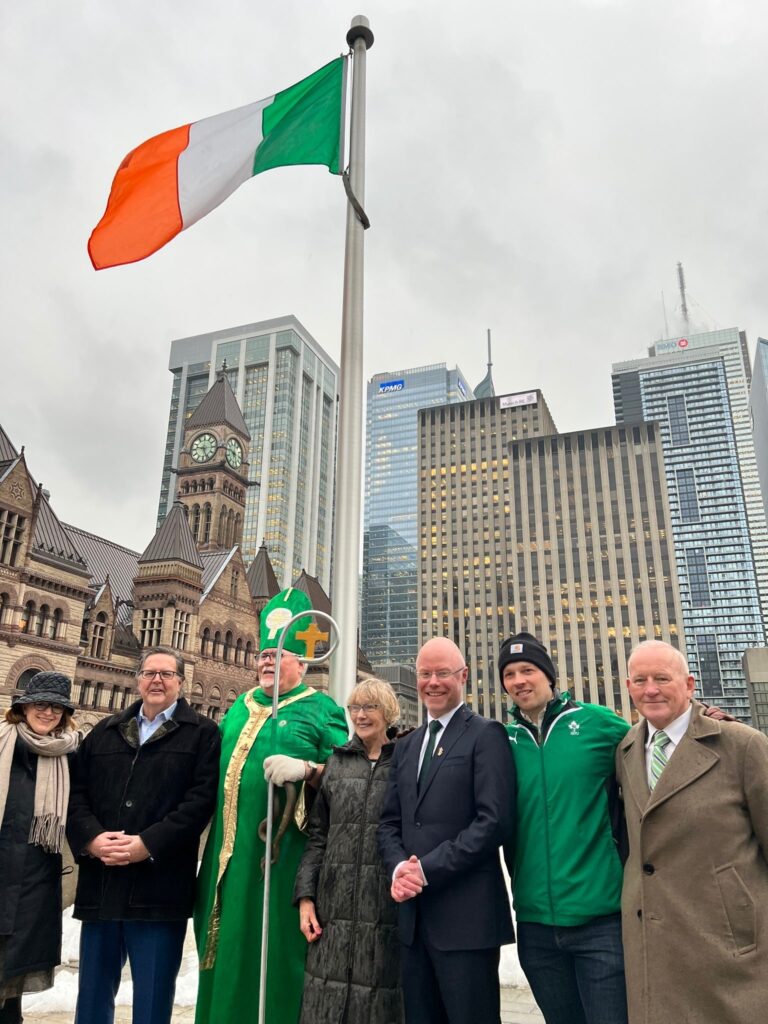 "To this day, I will go somewhere and I will meet somebody with Irish Heritage and they'll have tears in their eyes about how important this is to them."
The month of March is now officially 'Irish Heritage Month' across Canada, and its all thanks to James Maloney, a Canadian MP with Irish roots (2nd from left), who wanted to find a way to formerly recognise the contribution that the Irish community have made to Canada's society, culture and infrastructure. In his episode of the Ireland Canada Connection, James tells the fascinating story behind this initiative, and the impact it has had since being unanimously passed in the Canadian House of Commons in 2021.
Reception at the Canadian Embassy to mark the visit of Labour, Minister Seamus O'Regan to Ireland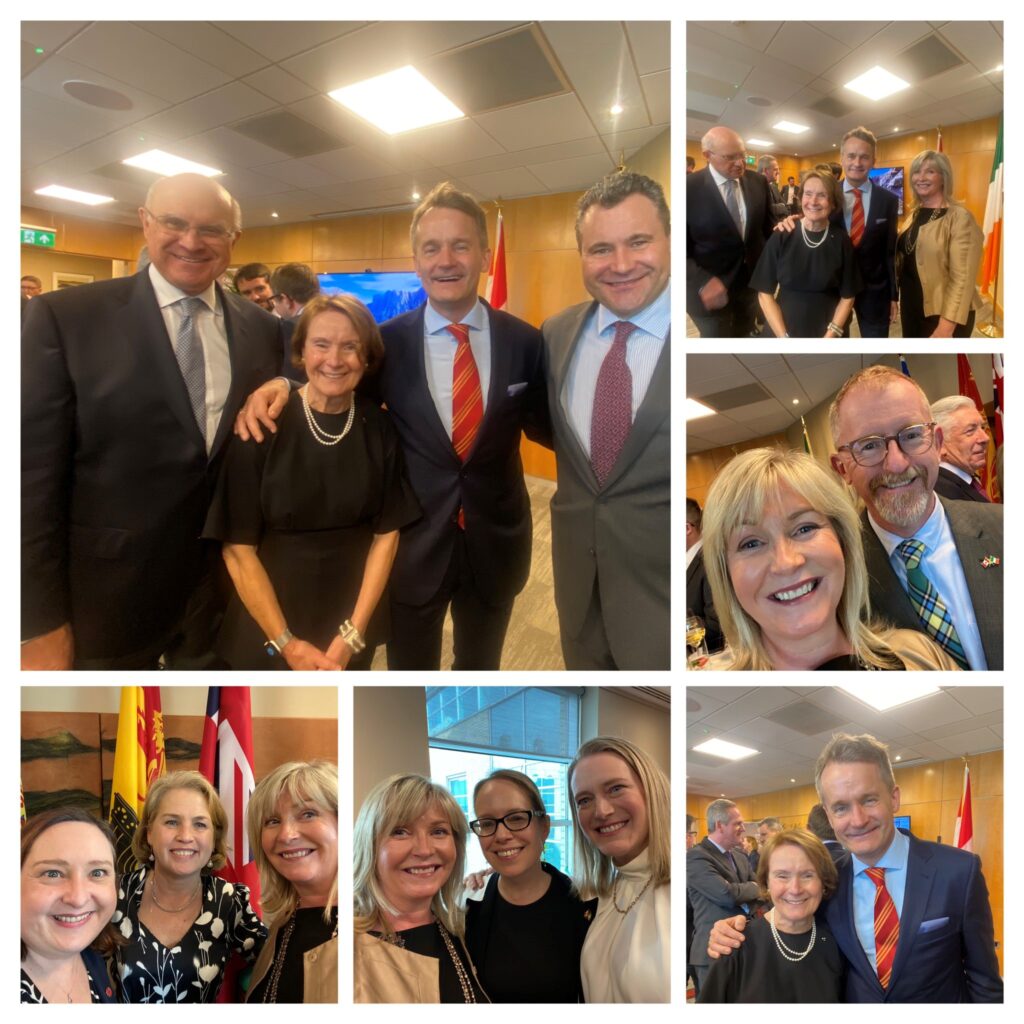 On Friday April 21st Canadian Ambassador to Ireland, Nancy Smyth, welcomed Minster Seamus O'Regan to the Canadian Embassy in Dublin, which the ICBA was delighted to attend.
Minister O'Regan had just travelled from Belfast where he attended commemorations for the 25th anniversary of the Good Friday Agreement, conveying his pride on Twitter at the recognition of the role played by Canadian General John de Chastelain.
The role played by General de Chastelain and other notable Canadians was very much a theme of The Ireland Canada Connection podcast this month, with previous guest  James Maloney MP also speaking about it in this short video:
A proud Canadian moment.

Retired General John de Chastelain is singled out by President Clinton, former British PM Blair, former Irish PM Ahern & US Senator Mitchell for the General's pivotal role in ending the Troubles – decommissioning paramilitary arms in Northern Ireland. pic.twitter.com/32zEAYiZSG

— Seamus O'Regan Jr (@SeamusORegan) April 18, 2023
and indeed Dr Deirdre Giblin, incoming chair of the ICBA, met the man of the moment at a special event held at de Chastelain Library at Dundalk Institute of Technology…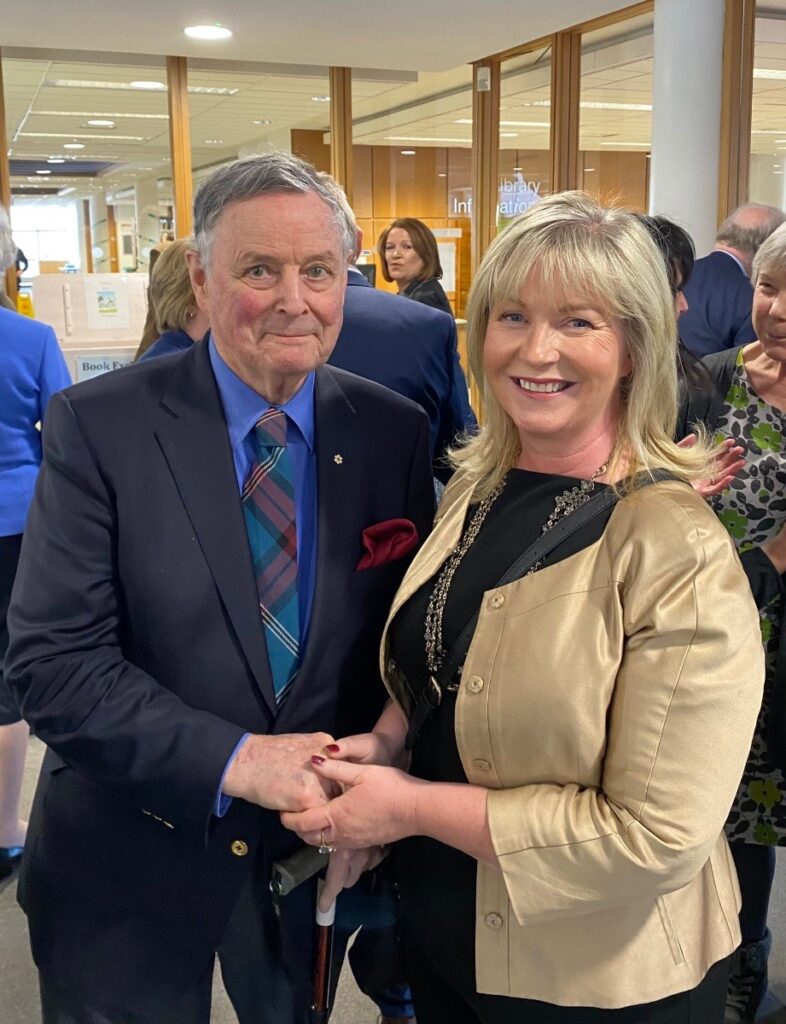 "Privileged to meet General John De Chastelain today in the De Chastelain Library in Dundalk Institute of Technology (DkIT).@DkIT_ie thanks to @FlanaganSheila & @DOC_DkIT for the invitation & to @Dr_JosephRyan for the photo"
In association with the Dublin Chamber of Commerce, the Ireland Canada Business Association will host a reception to welcome the City of Brampton Trade Delegation on May 31st. Venue to be confirmed shortly.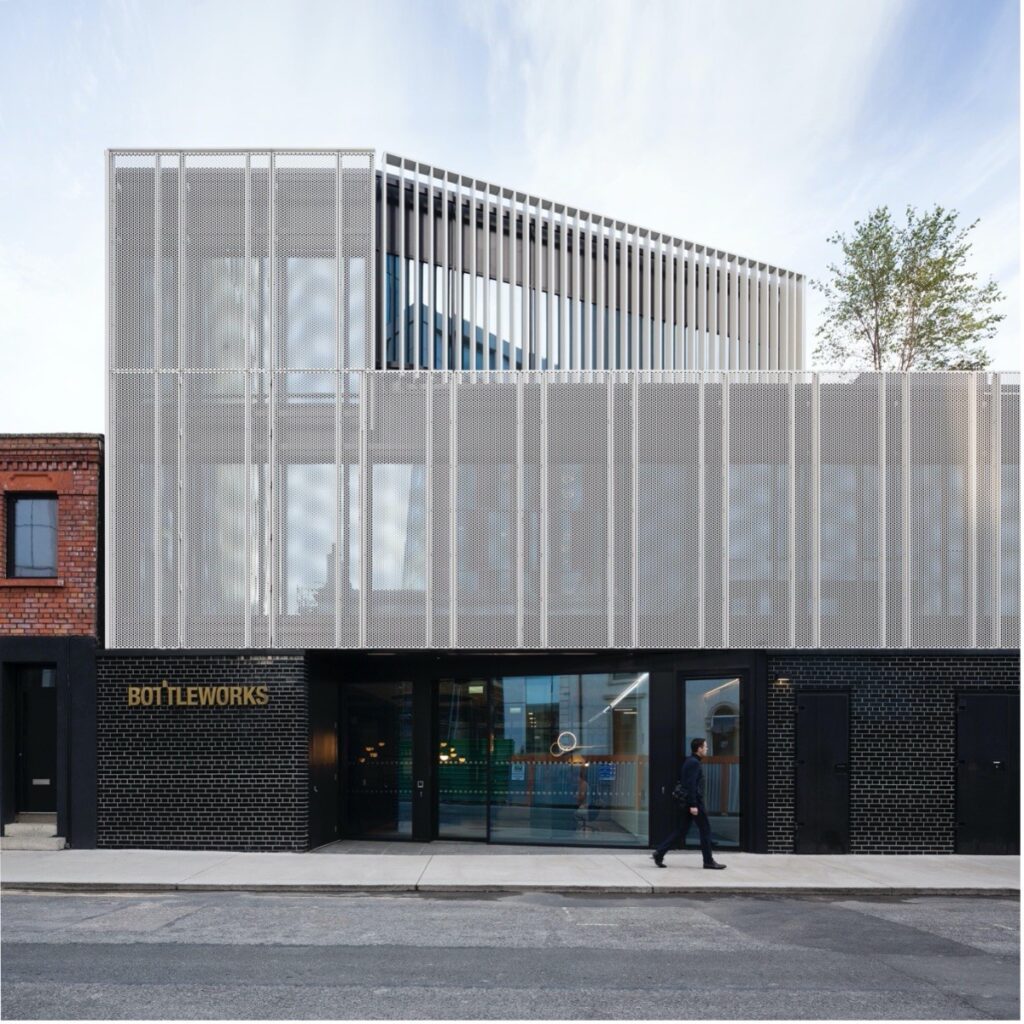 ICBA Member News: Introducing Bottleworks, the latest addition to Glandore's portfolio of flexible workspaces. Glandore have a total of 10 locations in Dublin, Belfast and Cork with over 150,000 sq/ft and 4,000 desks on offer for companies landing and expanding in Ireland.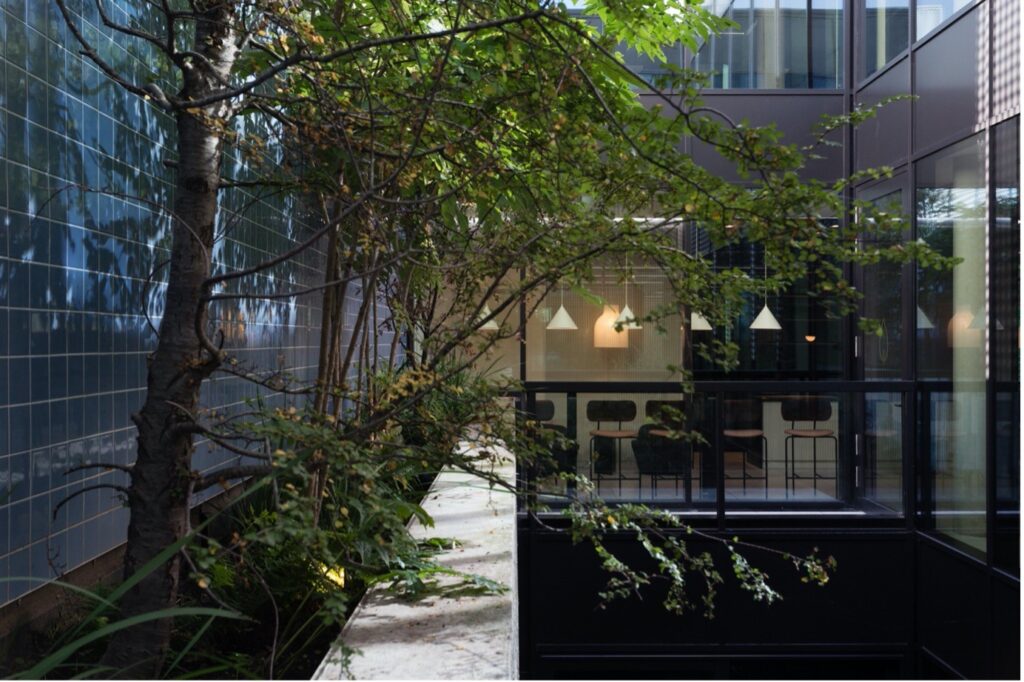 Watch this short video to hear powerful words from Seamus O'Regan, Canadian Minister of Labour, about how we can make the relationship between Ireland and Canada even more successful.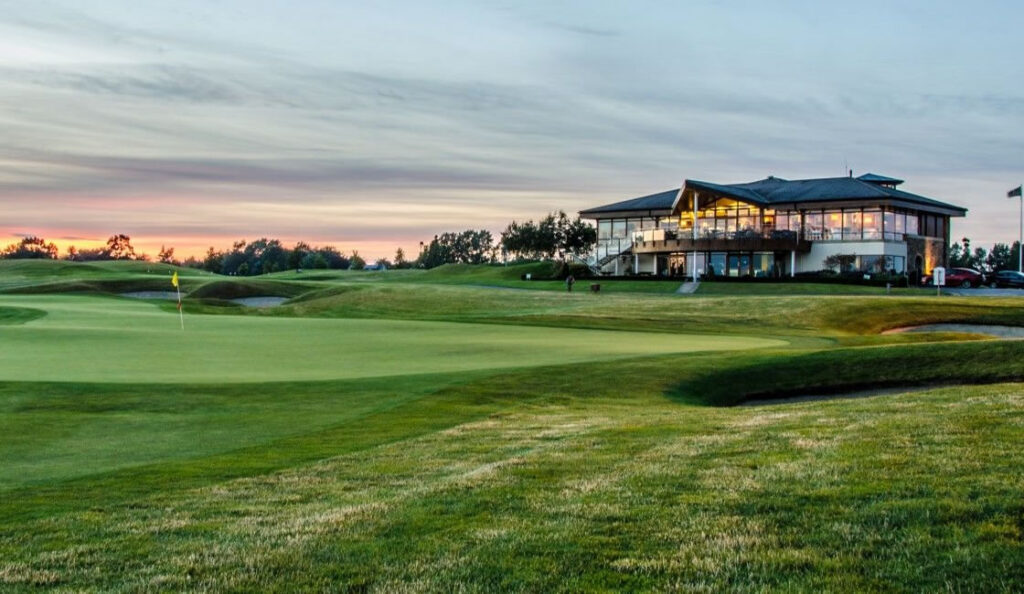 The annual ICBA Golf Classic takes place at Castleknock Golf Club in Dublin on June 21st from 12.45pm, followed by dinner in Vue restaurant that evening. For further information and to register a team please email events@irelandcanada.com.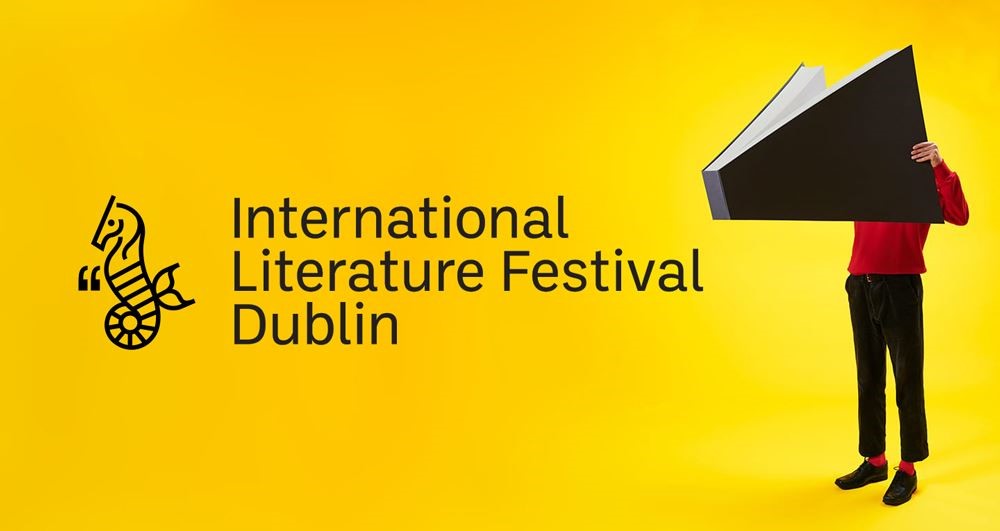 Several Canadian authors will be involved in this year's International Literature Festival Dublin from the 19th to 28th of May:
Really Good Actually: Monica Heisey
M4M: Seeking Queer Connection with Jack Parlett & Marcus McCann
Noopiming: Leanne Betasamosake Simpson in conversation with Annemarie Ní Churreáin
Click HERE for more info
Thanks for reading
If you liked this email, pay it forward. Share it with someone you know.
Did someone share this with you?
Sign up by clicking the button below to receive future editions straight to your inbox.