Welcome to the Summer edition of your Ireland Canada Business Association Newsletter, where we bring you the latest news from the ICBA and its members, along with updates from Canada and Ireland.
It has been a very busy few months at the Association – the recent 2021 Business Summit was a great success, our campaign to have CETA ratified continued apace, and we secured a great deal of media coverage for our key priorities and also for our stakeholders in national media publications including RTE, The Irish Times, The Irish Independent, and many more. 
With Canada Day approaching on July 1st, we are also carrying out our annual ICBA Member Sentiment Survey, taking the temperature of the Ireland-Canada business community on key issues like the importance of bilateral trade, the future of the workplace, government supports for business as well as housing and infrastructure. If you haven't already completed this short survey, we would be very grateful if you would take the time to do so, average time to complete it is 3 minutes. Here is the Link.
Finally, we are delighted that Nancy Smyth has been appointed Ambassador of Canada to Ireland, and officially begins the role this week. Ambassador Smyth takes over the role at a very significant time for both Ireland and Canada and we look forward to working closely with her and her team over the coming months and years. 
As ever, thanks to you, all of our members and friends, for your continued support and engagement with ICBA events, outreach, and campaigning efforts, and we hope you have a lovely summer.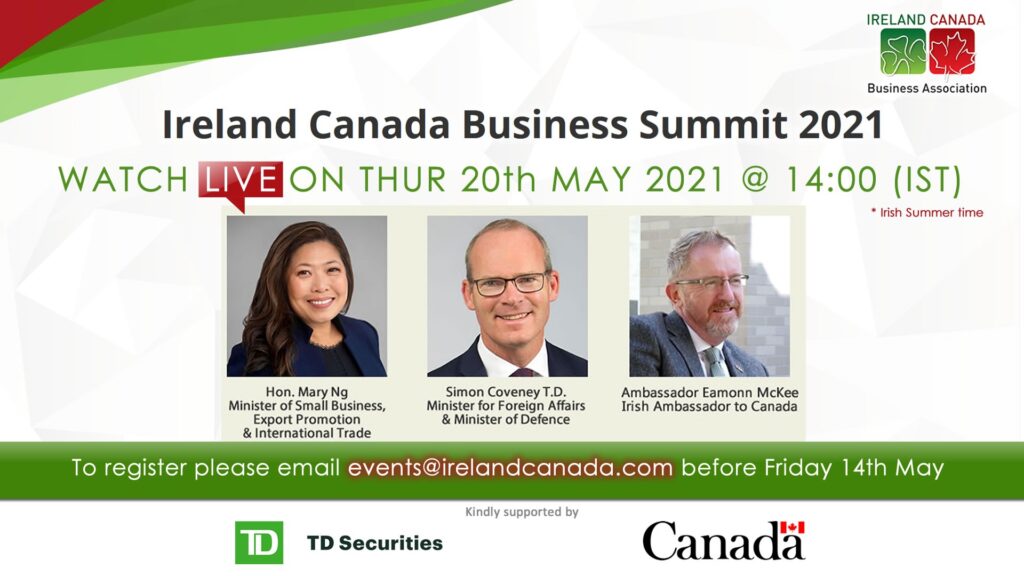 A big thank you to everyone who joined us at the Ireland Canada Business Summit 2021 this year. We had a very large turnout for the event, who enjoyed the great lineup of speakers, panel conversations, and special videos that featured throughout the afternoon. 
If you missed it, you can watch it back in the video below or through THIS LINK, where you will also find the lineup for the event. 
The relationship between Canada and Ireland cannot be equalled.
Nancy Smyth, Ambassador of Canada to Ireland, June 2021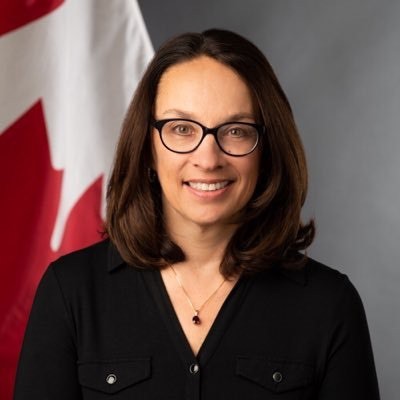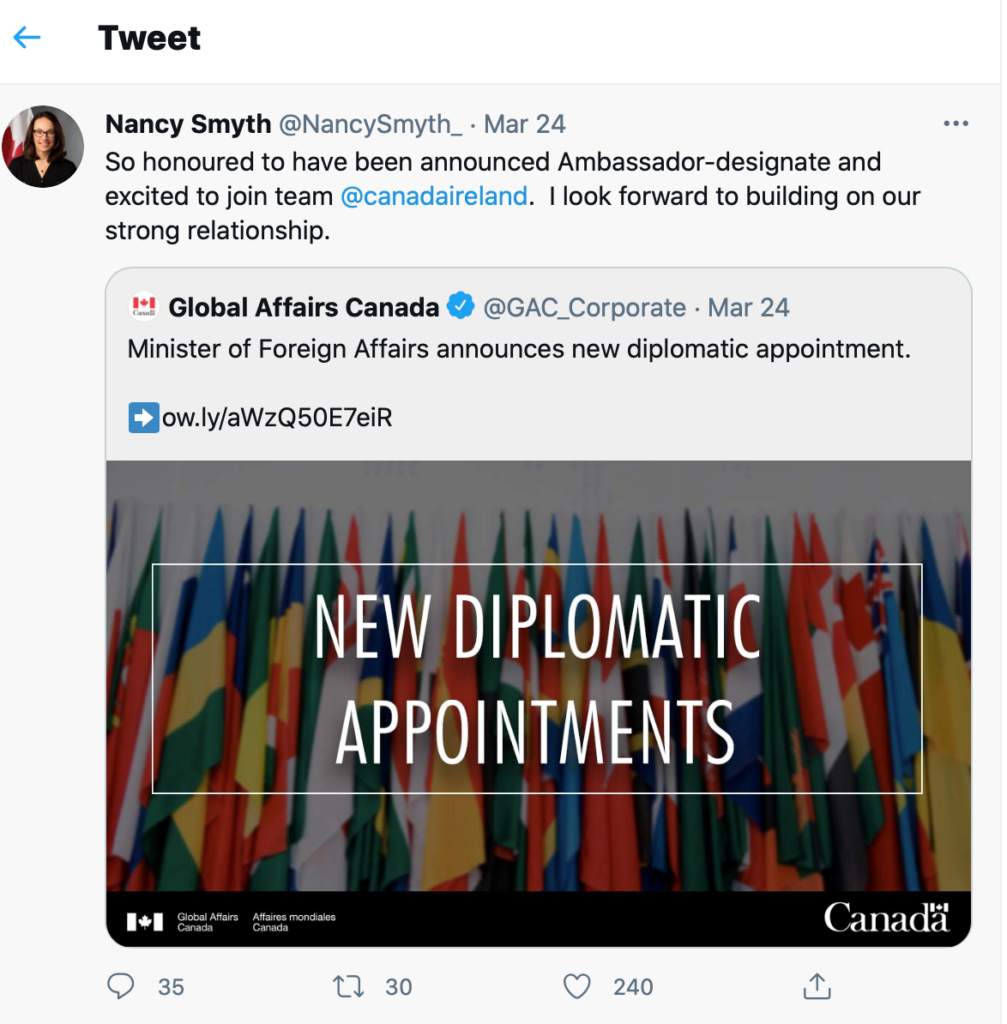 We would like to extend a very warm welcome and our congratulations to Nancy Smyth on being appointed Ambassador of Canada to Ireland.
Having joined the Canadian Department of Foreign Affairs and International Trade in 2005, Ambassador Smyth has worked in a number of high-profile roles, including Deputy Director for Policy Planning, Deputy Head of the Transformation Office, and Director of International Policy Coordination.
Ambassador Smyth also spent over 10 years with Canada's International Development Research Centre in program, partnership and policy positions and held policy and program positions within the non-governmental community before joining government. She has lived and worked in South Africa and Kenya, and managed or contributed to development projects in many other countries across Africa, Asia, the Middle East, and the Americas.
Most recently, Ms. Smyth served as the director general for Social Development in Global Affairs Canada's Global Issues and Development Branch (2016 to 2020).
We wish Ambassador Smyth every success in her new role as Ambassador of Canada to Ireland and we look forward to working with Nancy and her team to further build the Ireland-Canada relationship.
ICBA Podcast Episode: Ken Finnegan of Greenfield Global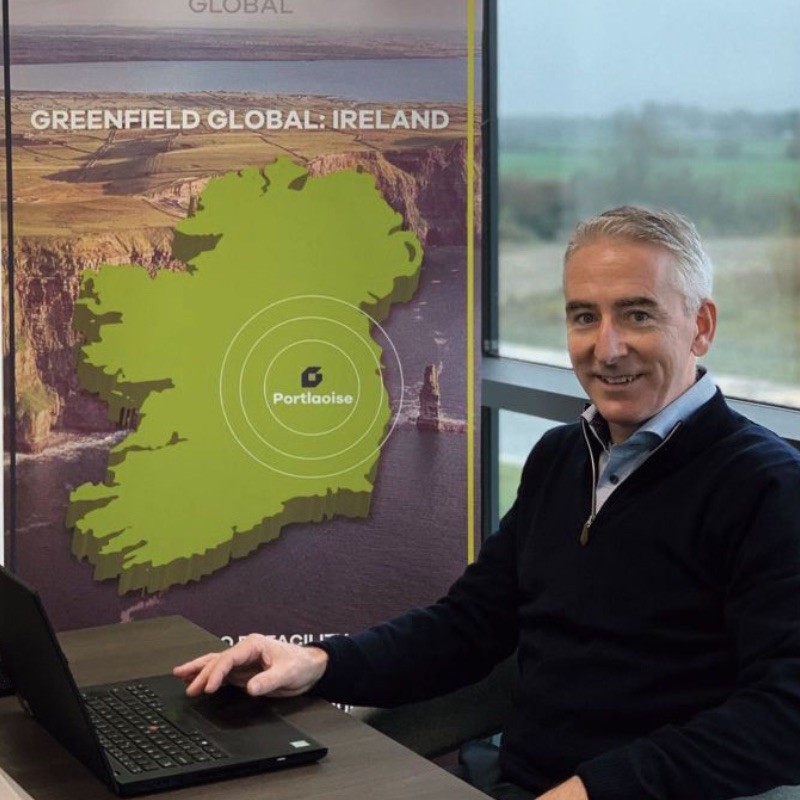 ICBA member Ken Finegan, MD of Greenfield Global Ireland, recently joined Patrick Haughey on The Ireland Canada Connection podcast series for a great interview about:
+Why Greenfield Global chose Ireland as its very first base outside of North America
+Why the company chose to set up outside of the main cities, and, having visited 32 different sites, Ken shares what he learned about the finding the best location for your company
+How Greenfield is helping in the fight against Covid 19
+Turning waste in to valuable energy and why sustainability should be top of every business leader's agenda right now.
+How to lead a team and drive progress during challenging times like a pandemic.
Failure to ratify Ceta 'detrimental' to Ireland's post-Covid recovery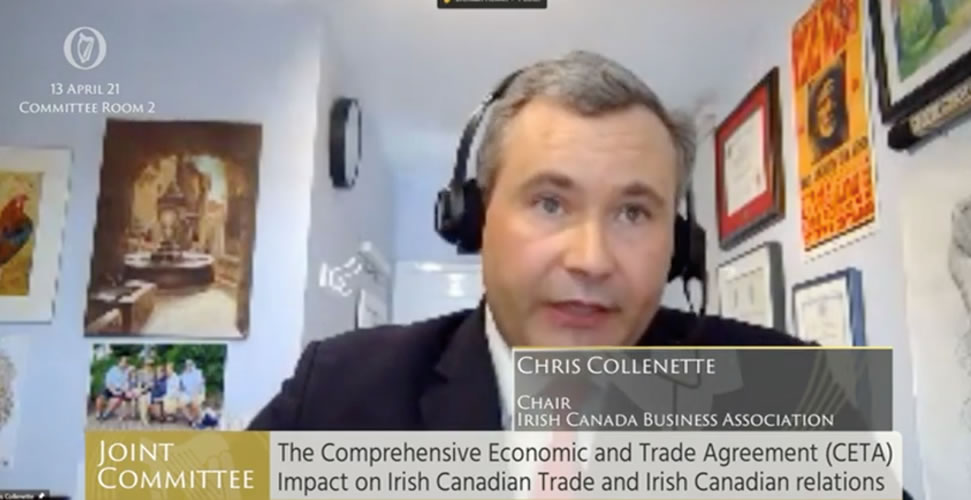 ICBA Chair, Chris Collenette, appeared before the Oireachtas Committee on EU Affairs in April to warn of the impact of further delays to CETA's ratification. Suzanne Drisdelle, Chargé d'Affaires of the Canadian Embassy in Ireland and Reuben East, Trade and Economic Counsellor at Canada's Mission to the EU, also addressed the committee.
Chris's appearance attracted a lot of media coverage (see below), both before and after the hearing. The ICBA's campaign to secure the ratification continues to gain traction and we will keep our members updated on progress over the coming weeks and months.
Read Chris Collenette's opening statement to the Committee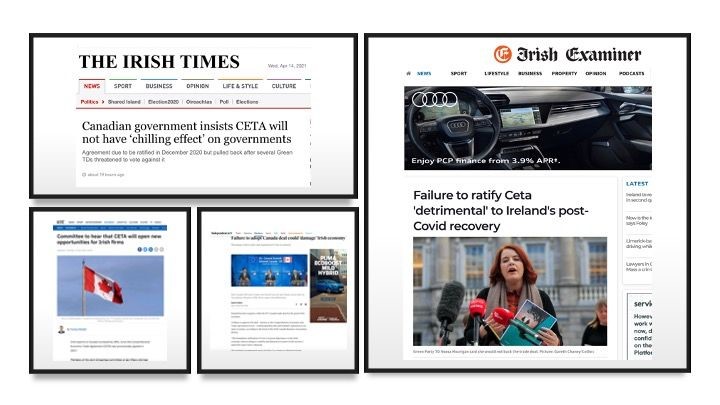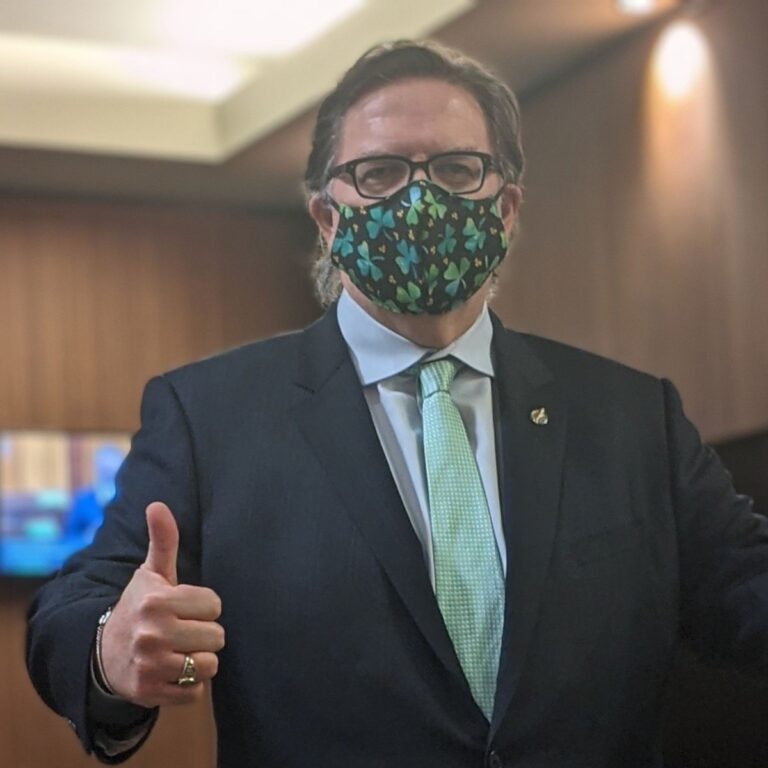 "My motion just passed in the House of Commons with unanimous consent. The month of March is now officially known as Irish Heritage Month. I am sure my Irish mask from the Legion Branch 101 brought good luck."
Congratulations to James Maloney MP for this great achievement. Over 4.6 million Canadian residents claim Irish heritage – 14% of the total population, and higher than the proportion of Irish Americans in the U.S. This is just one of the drivers behind the extraordinarily close relationship between our two nations.
Minister Mary Ng interviewed in The Irish Times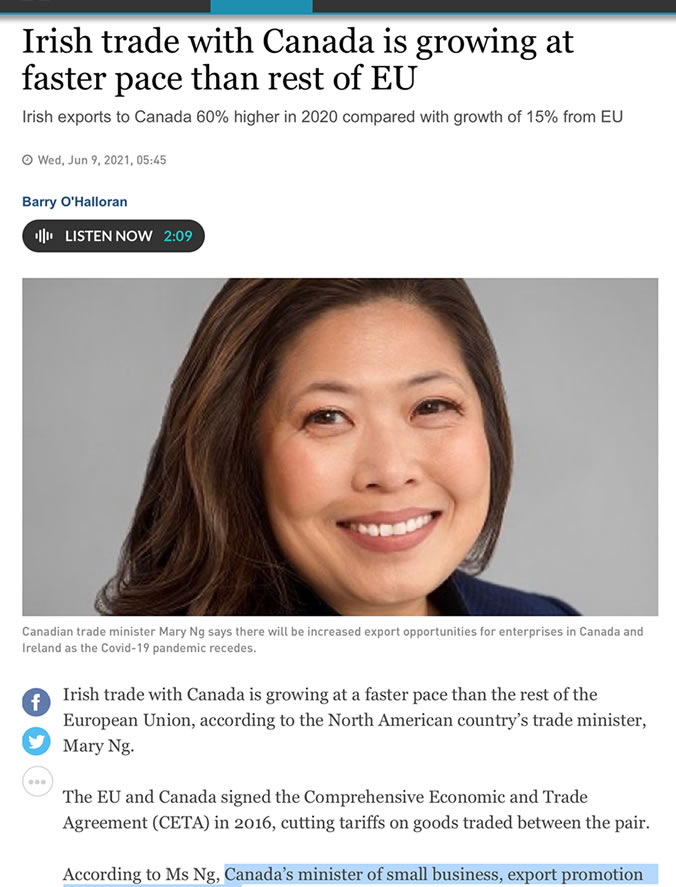 Following an excellent contribution to the recent ICBA Business Summit, Canada's minister of Small Business, Export Promotion and International Trade, Hon. Mary Ng, kindly took the time to speak to The Irish Times about the Ireland/Canada relationship and how trade between our two nations will be key to post-Covid economic recovery. Read the full article.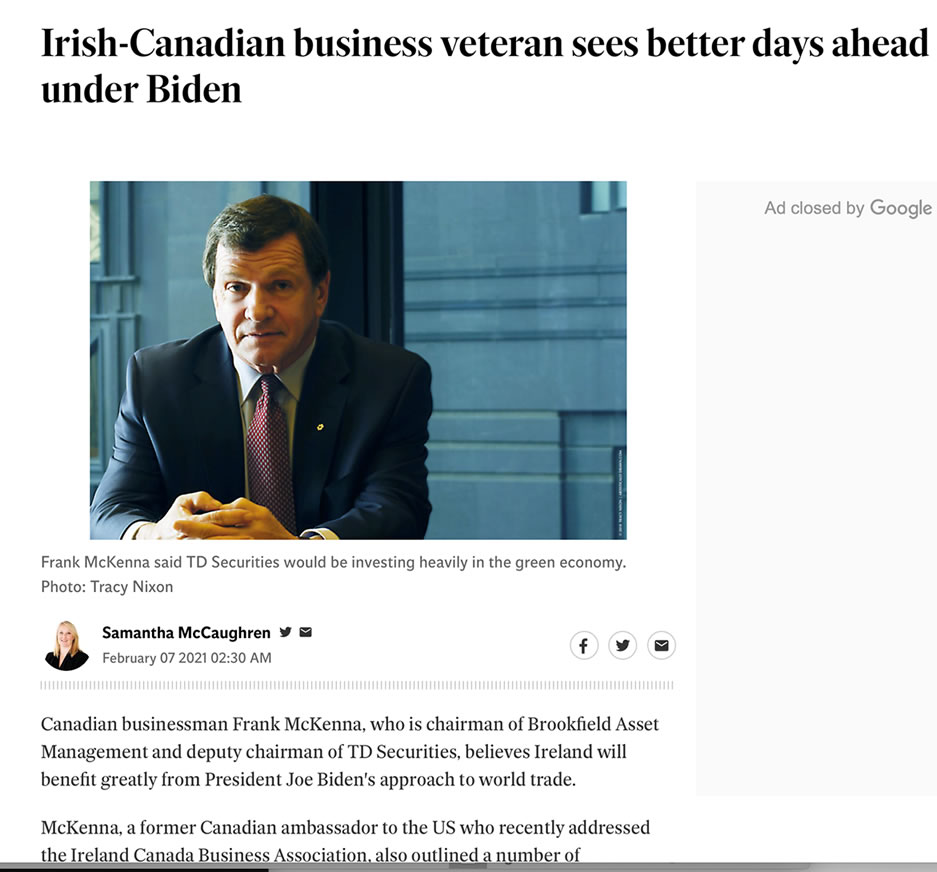 Following his recent address to the ICBA, The Sunday Independent featured an exclusive interview with Hon. Frank McKenna of Brookfield Asset Management and TD Securities. 
It covers Brookfield's investments in Ireland, the Ireland Canada relationship, Joe Biden's election, and why TD choose to establish and expand in Ireland:
"We looked at the menu, all of the other countries were making very attractive offers and pushing hard. But we liked our experience in Ireland, we like the culture in Ireland, we have a commonality in language and legal system, the tax regime is accommodating, the employee base is well educated and attractive, and a lot of us like going to Ireland."
ICBA Podcast Episode : Anne Keogh of Pharmapod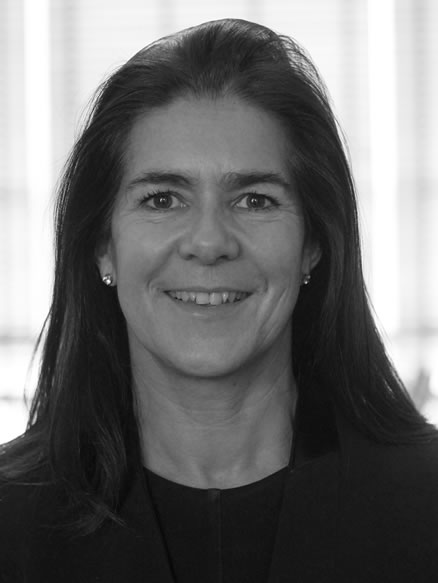 Pharmapod: The story of an Irish company's success in Canada, and the role that the CETA has played.  Anne Keogh, CFO of Pharmapod recently joined Patrick Haughey, host of The Ireland Canada Connection, to tell the remarkable story of the company's growth across Canada, what she has learned about succeeding in that market, the role that CETA has played in Pharmapod's growth, and future plans.
St Patrick's Day 2021 video message
Dr Deirdre Giblin, Vice Chair of the ICBA delivered this year's St Patrick's Day message for our members and friends across Canada and Ireland. It features some stunning footage of the North County Dublin coastline, an area which Deirdre is very proud to call home! Sincere thanks to Barry Kenny for allowing to use the amazing drone footage that you'll see in the video.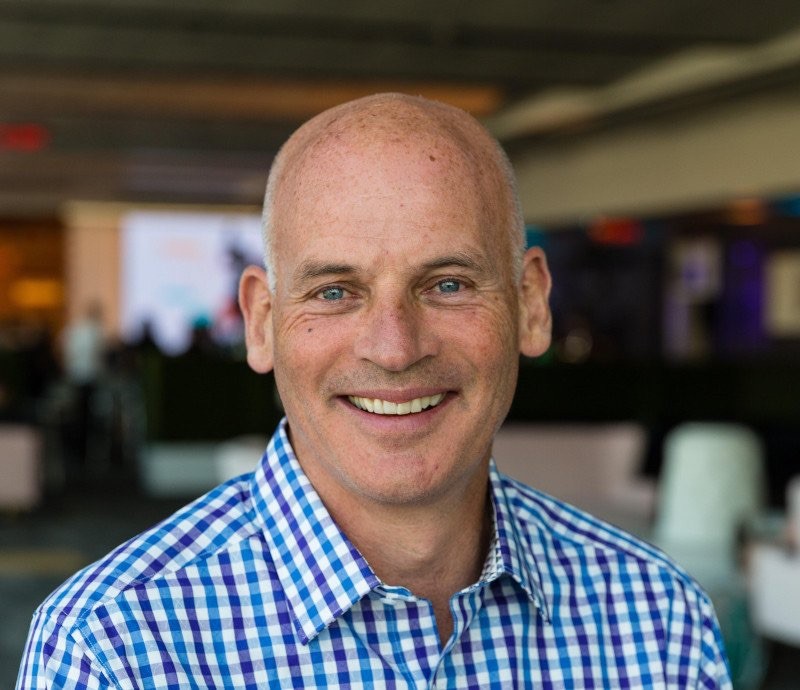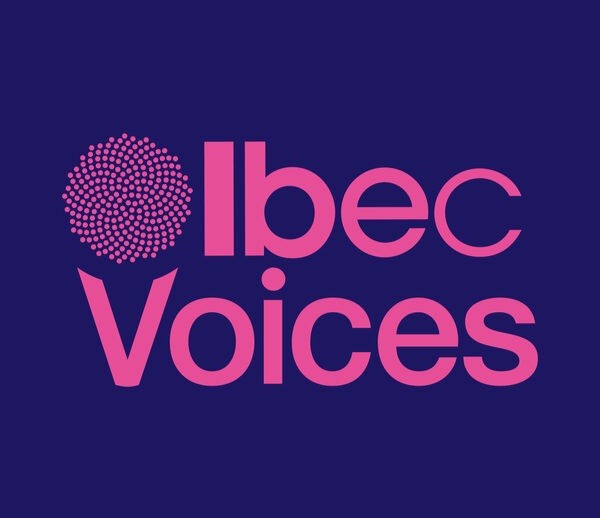 ICBA member John Riordan of Shopify appeared on a recent episode of the Ibec Voices podcast series where he outlined the unique business and cultural links between Ireland and Canada, and how CETA has been advancing the cause of connected business between Ireland and Canada since 2017. He also explains the importance of sustainability to Shopify's current and future business strategy.
The episode also includes an interview with Ibec CEO Danny McCoy, who outlines the significant economic and societal benefits that trade deals, such as CETA, can deliver; and he makes a strong case for why the Irish Government must ratify this deal as soon as possible. 
Congratulations to Glandore, one of Ireland's leading providers of flexible workspace, who are celebrating 20 years in business. For more on the story click here.
In a very positive development for Acumen & Trust DAC and Invesco Ltd, the two companies are to amalgamate in July 2021. Both entities are owned by Irish Life Group, the Irish Subsidiary of the Canadian Company, Great West LifeCo, and member of the ICBA.
Excellent news for ICBA Member, Mark Anthony Brands International. Irish White Claw Sales explode up to €3 million.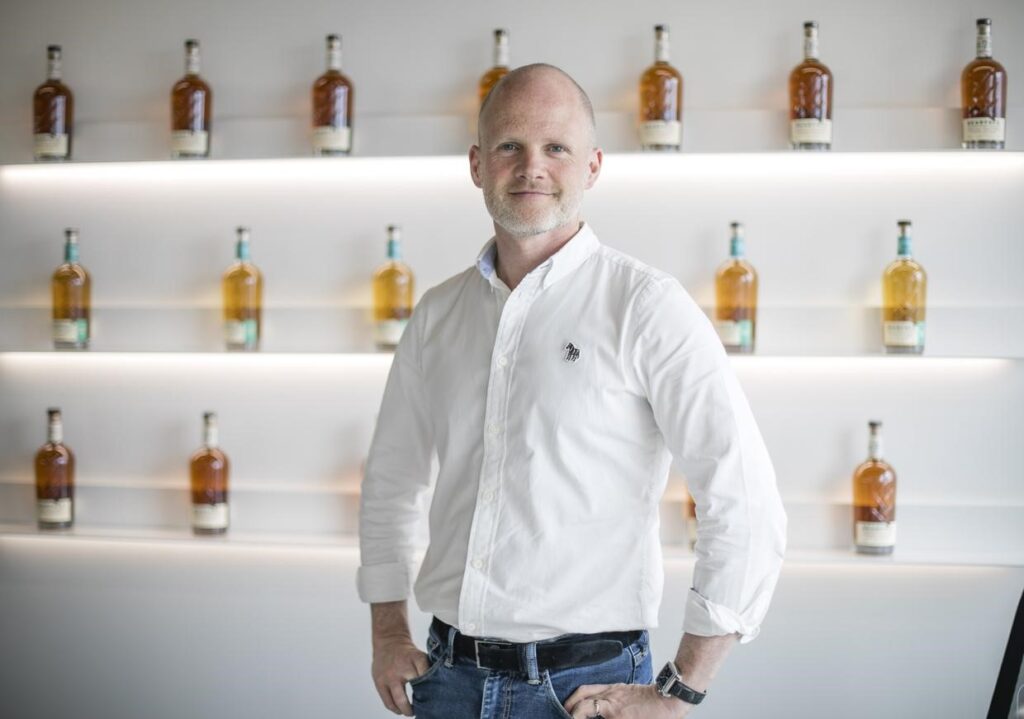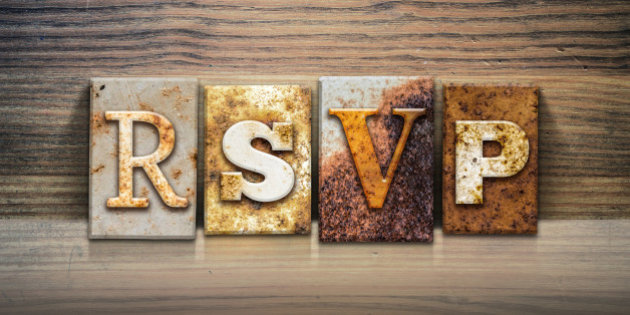 1st September @5pm:   ICBA AGM (by Zoom)
23rd September: ICBA Golf Classic in Castleknock Golf Club 
Save the date: 15th July @4pm: ICBA Webinar Series with RSM
 
Further information on the above and future events can be found on our website – irelandcanada.com