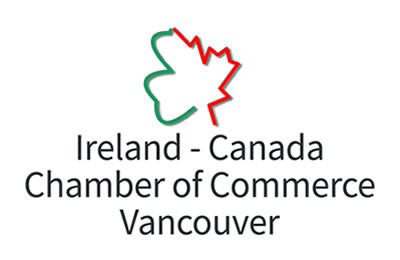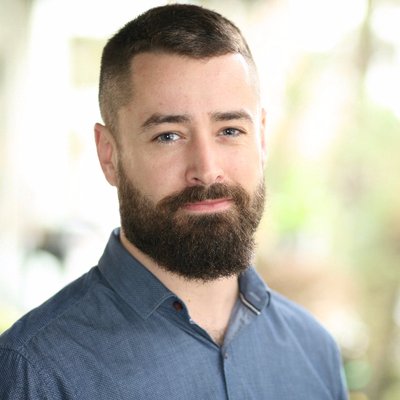 For the first in our series of ICCC profiles, we're joined by Lar Quigley, President of the Ireland-Canada Chamber of Commerce Vancouver (ICCCVan).
Describe ICCCVan's genesis and mission
The founding members recognised there was limited support and networking opportunities for the growing Irish community here in the city and sought to address this by establishing a formal chamber.
The Ireland-Canada Chamber of Commerce Vancouver (ICCCVan) was subsequently incorporated in late 2017. Initially we had three board members and have since expanded to ten with an all island approach and mandated gender balance.
We support our members by providing them opportunities to hear from senior leaders in the community as well as participate through networking events, roundtables and educational sessions.
ICCCVan maintains close links with our sister chapters across Canada, as well as the Irish Embassy in Ottawa.
Tell us a bit about your membership
We have so many amazing members here at the Chamber, but some interesting entrepreneurial ones have come from Bia Foods (Siobhan Young) and Donnellan's (William Donnellan) whom both spotted opportunities to better serve the Irish community and have grown impressively in the food and hospitality sectors over the years.
From a general overview, our member's industry breakdown is reflective of the economy here in the province with remainder mostly composing of professional services.
• 30% Technology
• 25% Natural Resources
• 15% Construction/Engineering
Can you point to an example of a member that started out very small and has grown successfully in Vancouver?
Moving2Canada.com is a great example. Since launching in 2012 by Ruairi Spillane, the website has been a one-stop shop for free impartial information and resources to make the transition to Canada enjoyable and simple for prospective immigrants and the recently arrived.
They offer job postings, a 'getting started' guide' and articles covering every step of the journey. Their social forums service thousands of community members.
Ruairi's accomplishments were recognized on a broader scaler recently when he took home the Immigrant Entrepreneur at the Small BC Business Awards here in Vancouver. Ruairi recently launched Moving2Ireland.com with the idea of bringing the same concept to help both new immigrants to Ireland and returning emigrants.
What brought you to Vancouver?
I had made the decision to leave Ireland when I saw some of the early signs of the recession in 2008 and on a whim applied for a Canadian working holiday visa.
I had visited Ontario/Quebec on a vacation in 2006 so that had planted some seeds and gave me a sense of what to expect from a cultural perspective.
Toronto was my original focus as it's the country's financial hub and I had a background in treasury banking from Dublin. It was my mother who randomly recommended Vancouver, she had been here at a conference in the 80s and so I opted to start here – ten years later I'm living two blocks from where I started.
What advice would you give to an Irish company starting to do business in Vancouver?
Vancouverites value relationships and the city has a village like feel to it with a compact downtown core. The work style, whilst focused, is more laid back than you'll find in Dublin and this is driven by having such easy access to the mountains and beaches in the city.
Why Vancouver? Top three things that make this city so great.
Vancouver is Canada's fasted growing and most diverse metropolitan economy. There are significant opportunities for growth and development in the region. British Columbia has a long history of pioneering technological innovation and has a world class creative and digital media sector.
From a top three perspective:
1. Most liveable and healthiest city in North American.
2. Number 5 on KPMG's most tax competitive world cities
3. Canada's number one start-up ecosystem
Anything else you would like to add?
We're excited to build on our launch momentum to host an upcoming ministerial visit (Ciaran Canon) for the St Patrick's week festivities.
A special note of thanks to our friends at the Embassy in Ottawa and the new Consulate team here in Vancouver for all their invaluable support.