A welcome from ICBA Chair, Chris Collenette
As the Chairperson of the Ireland Canada Business Association (ICBA), I am pleased to welcome you to this website.  Since 1978, the ICBA has been the voice of Canadian companies with operations in Ireland and Irish companies exporting to Canada.  The mission of the ICBA is to Connect, Communicate and Influence Irish-Canadian stakeholders on behalf of our membership, which has now grown to over 100 companies.
Strong Links
Canada and Ireland share a strong links dating back to the famine – indeed over 13% of Canadians claim Irish ancestry.  Today those links continue to be underpinned by Irish and Canadian transatlantic businesses creating jobs, growth and prosperity.  In recent years the two nations have forged even strong economic links, with visits by Prime Minister Trudeau to Ireland and by An Taoiseach Leo Varadkar to Canada,  as well as countless ministerial visits and trade missions from both countries.
There is also a close relationship between Canada and Ireland's Ministers of Finance, since both countries are part of the same representative constituency at the International Monetary Fund (IMF).  In fact, Canada represented Ireland during the IMF bailout negotiations, with Canada's Finance Minister at the time, Jim Flaherty, credited with achieving favourable terms for Ireland.
With modern economies, a liberalized trade approach, and progressive values, both Ireland and Canada are indeed two 'signpost' countries for the future.  The ICBA will continue to work hard to foster this relationship on behalf of our members.
Recipient of FDI
Canada is very quickly becoming one of the most significant FDI influences in Ireland, with over 75 operational companies here employing some 15,000 people.  Ireland is the 15th largest recipient of Canadian FDI globally.   Our members welcomed the opening of an IDA office in Toronto and the decision by the Department of Foreign Affairs to open a new consulate in Vancouver, providing an Irish footprint in Canada in three major urban areas across the country.
Brexit
Due to the uncertainties being caused by Brexit, and the opportunities created by CETA, investment in Europe through Ireland is becoming the preferred option for many Canadian companies as well as existing Canadian companies already in the UK.
Ireland's role and offering to Canadian and international companies as a gateway to the EU single market remains unparalleled.  Ireland's hard won and well-established reputation for winning and maintaining foreign direct investment is critically important in the coming months as Brexit becomes a reality.
Increased Trade
The strong trade relationship between Ireland and Canada is reflected in the estimated €2.75 billion of annual trade between Ireland and Canada. This includes fast-growing exports by innovative Irish companies to Canada and major Canadian investments in Ireland.  In recent years, Enterprise Ireland client company exports to Canada grew by 7.3% to 282 million Euros, or in excess of 425 million Canadian dollars.  Canada is the destination for $6.3 billion of Ireland's foreign direct investment abroad.  In addition, bilateral merchandise trade between Ireland and Canada is growing steadily and reached a value of CAD $2.23bn in 2015.  In 2016, Canada imported $1,934,344,594 CAD worth of Irish goods.
High Profile Investments
In recent years the investments between the countries have been both large and small and span many sectors: whether it be the  Great West Life acquisition of Irish Life for €1.3bn, €450m acquisition of Topaz by Couche-Tard; the acquisition of Whitegate refinery by Irving Oil; the purchase by Nexen of four licences for gas exploration as in Ireland's southern Porcupine Basin; the  €41m acquisition of All Seasons Mushrooms Mushroom Co by Fyffes; the €5.5m investment by Canadian firm Mark Anthony Brands in the Glendalough Distillery; or the establishment of Canadian firm Shopify in Galway. The story continues with the acquisition of BPO Voxpro by TELUS, both Press Reader and Teknicor opening up international headquarters in Dublin,  the Greystone purchase of a majority stake in the Ballycadden Wind Farm; the acquisition of Dublin-based Brown Bag Films by 9 Story Media Group; the Canada Pension Plan Investment Board (CPPIB) purchase of Shell's 45% stake in Corrib Natural Gas Field for €830m or Brookfield takes major stake in Imagine Communications.
The Comprehensive Economic Free Trade Agreement (CETA)
As Canada's nearest neighbour to the EU, the Comprehensive Economic Trade Agreement between Canada and Europe presents Ireland with substantial opportunity to take the initiative in working with Canadian, international and domestic companies on significantly liberalised cross Atlantic trade. While indigenous Irish company exports to Canada have grown by over 250% in the last five years, it has been predicted that CETA will result in a €250m increase in Irish exports per annum.
As a result of CETA, Canada will be one of the only developed countries in the world with guaranteed preferential access to the marketplace of almost one billion consumers in NAFTA and the EU. This represents over half the world's output of goods and services.
Ireland, with its common law system, business friendly government, highly educated workforce, competitive 12.5% corporate tax and the OECD-approved 6.25% Knowledge Box tax for IP profits, is an ideal location for Canadian firms looking to establish operations in Europe as a result of CETA.
The Ireland Canada Business Association is proud of the work of our members and believe that a strong business community is the bedrock for a successful society. The ICBA remains committed to assisting them their bilateral investment and trade between Canada and Ireland and will build on the work accomplished over the last 40 years to promote member views and protect their transatlantic businesses.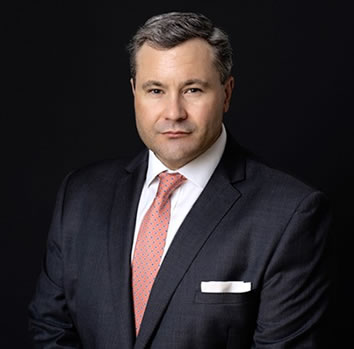 Chris Collenette
Philip Lee Solicitors