Welcome to the Summer edition of the Ireland Canada Business Association Newsletter. It has been a very busy 2022 so far, with a gradual and very welcome return to in-person events, several webinars, online events, podcasts, articles and the Annual Members Address. We will bring you the highlights of activity so far in this short newsletter, along with some news from our members, and details about upcoming events.
As ever, thanks to you, all of our members and friends, for your continued support and engagement with ICBA events, outreach, and campaigning efforts, and we hope you have a lovely summer.
Former Canadian PM Brian Mulroney delivers the 2022 ICBA Annual Member Address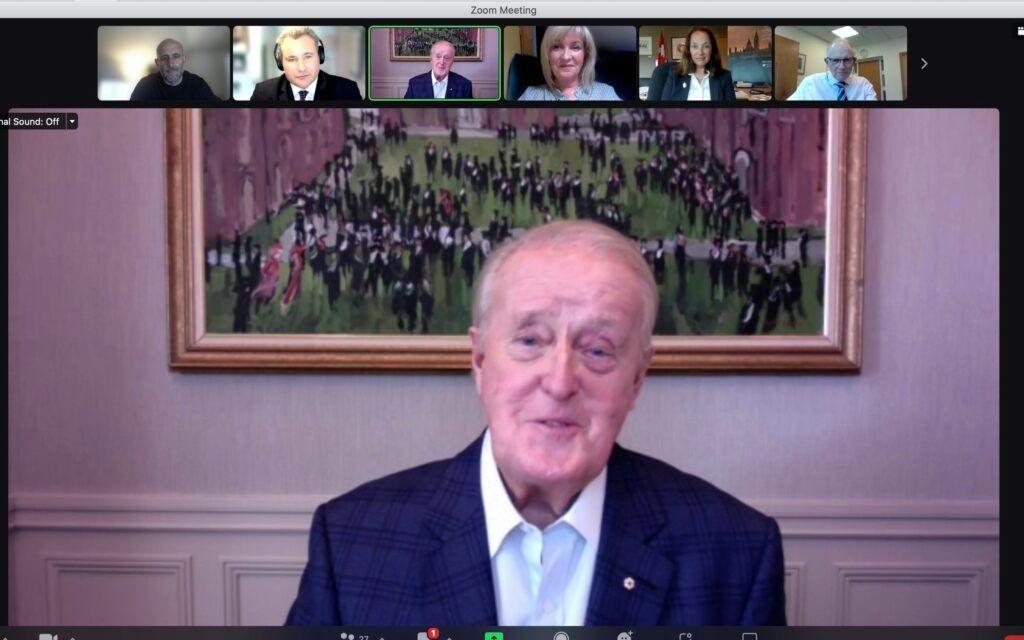 We were very grateful to former Canadian Prime Minister, the Right Hon. Brian Mulroney for delivering the ICBA Annual Member Address 2022. This was the first time a former Canadian PM has addressed our members and so it was a very special event. 
PM Mulroney kindly gave an exclusive interview to The Irish Times as part of the event, resulting in an excellent article by Eoin Burke-Kennedy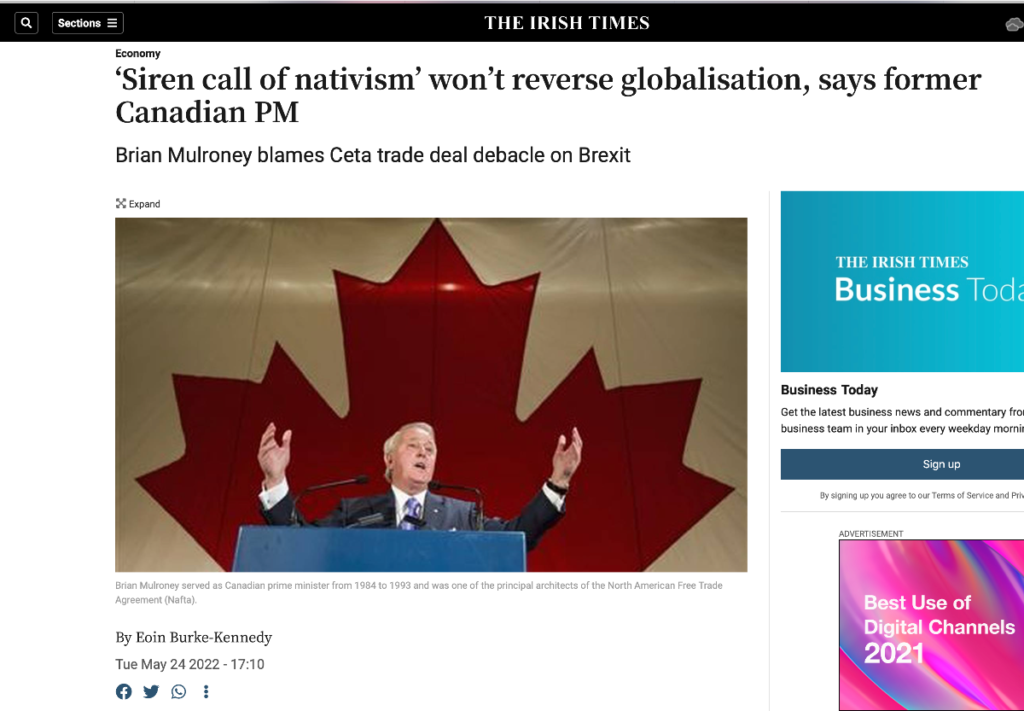 Joanne McEnteggart,
Vice Chair of the Ireland Canada Business Association,
wishes our members and friends in Canada and Ireland
a very Happy St Patrick's Day.
A Return to In-Person Events!
We were delighted to meet so many members in person at the ICBA Ambassadorial Address with Dr. Ailish Campbell, Ambassador of Canada to the EU and Ambassador Nancy Smyth, Ambassador of Canada to Ireland. Many thanks to PwC for hosting and we are looking forward to many more in person ICBA events as the year continues.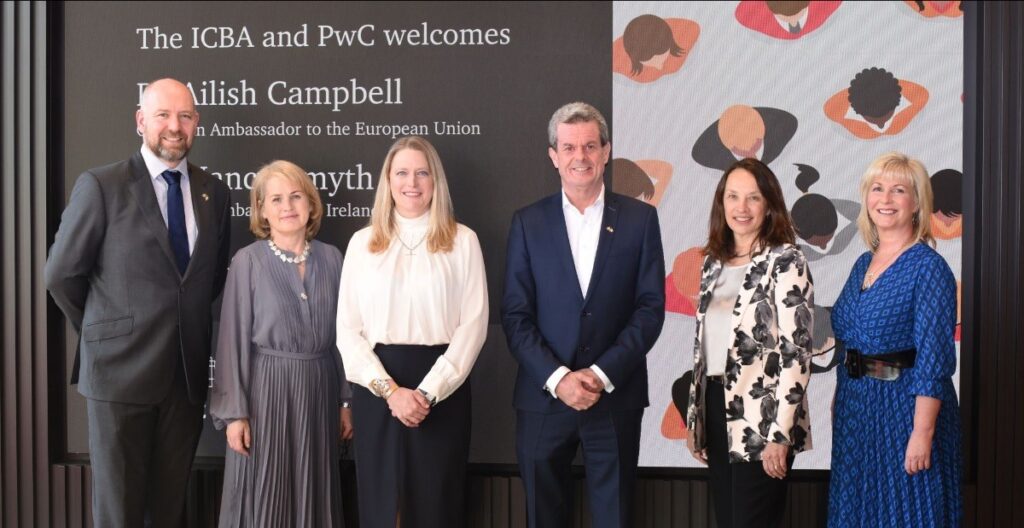 ICBA Golf Classic – 16 June 2022
The ICBA Golf Classic for 2022 took place on Bloomsday 16th June in the warmest weather in Castleknock Golf Club, where we had 12 teams out. Thanks to Air Canada who donated some excellent prizes, including a La La Poutine voucher.
1st Place
RSM (Conor Kennedy, Andy McConnell and Michael O'Reilly led by Aidan Byrne)
2nd Place
Greenfield Global
3rd Place
IMAX
The Ireland Canada Connection: Shaping the future of healthcare through technology 
What advantages does Ireland provide for Canadian companies? That's just one of the topics Sachin Aggarwal CEO of Think Research speaks about on the latest episode of the Ireland Canada Connection podcast series.
Sachin paints a fascinating picture of how healthcare will be delivered in the future as a result of digital tools that can help reduce the work load and the mental load of health practitioners, allowing them to concentrate on the patient. He also talks about why Think Research has established a presence in Ireland and how that experience is working out so far. 
Ambassador Jim Kelly – RIP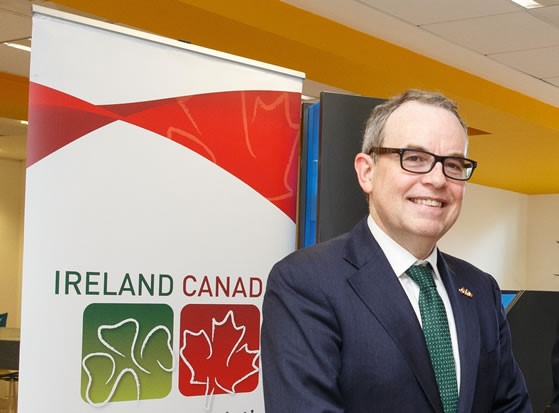 It was with great sadness that the ICBA  learnt of the untimely passing of Ireland's Ambassador, UN Deputy Permanent Representative Jim Kelly. As Irish Ambassador to Canada, Jim encouraged and supported every ICBA trade mission to Canada.
Jim's participation at ICBA events in Ireland and Canada was always much appreciated. Jim was a great friend to the ICBA and his support, vision and great intellect is kindly remembered.
We extend our deepest condolences to Jim's wife, Anne, daughters Orla and Ciara, and wider family.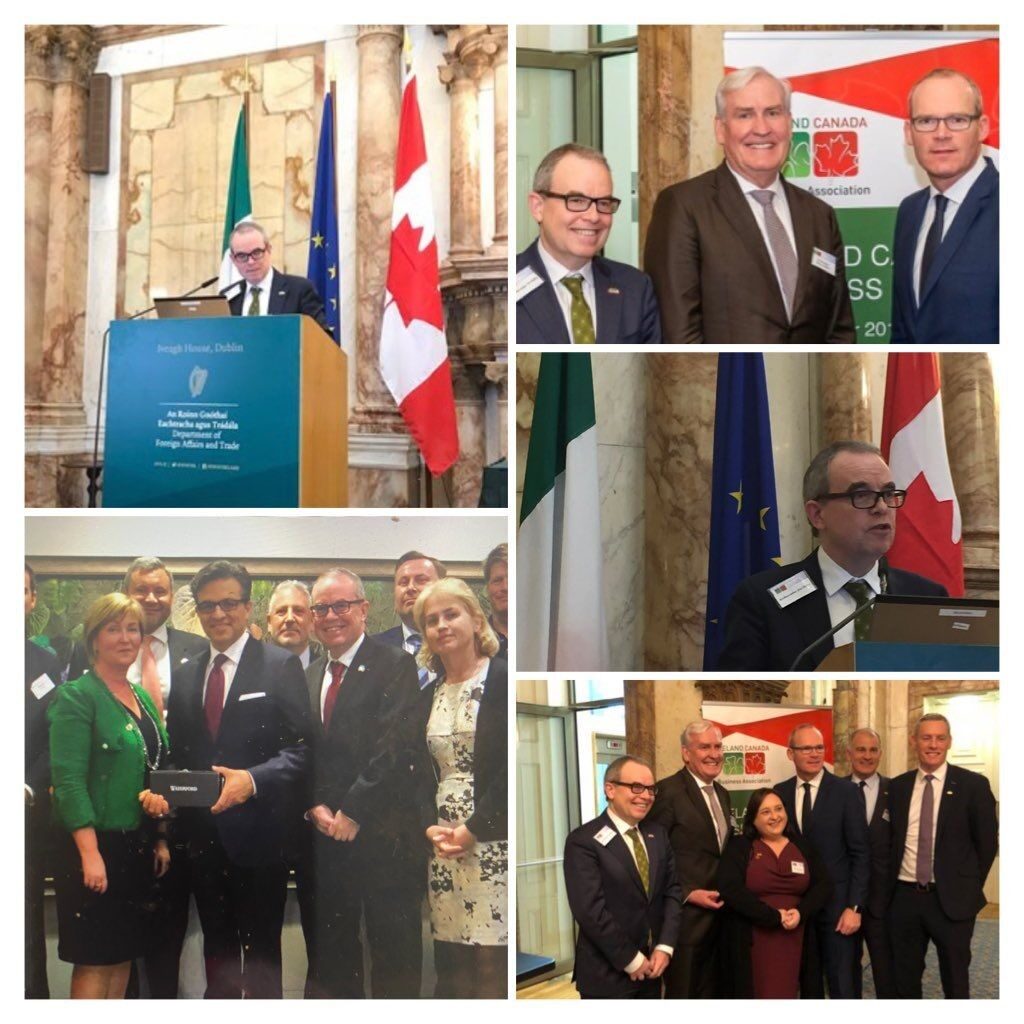 Are your team members happy, healthy and engaged?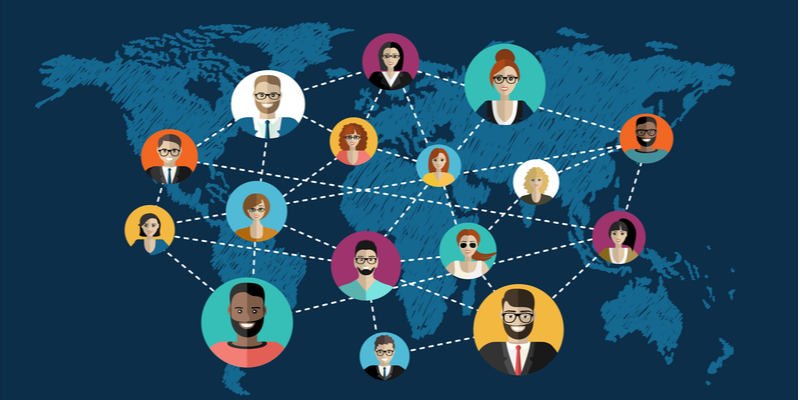 Canadian-Irish business leaders outline their priorities for fostering an exceptional employee experience.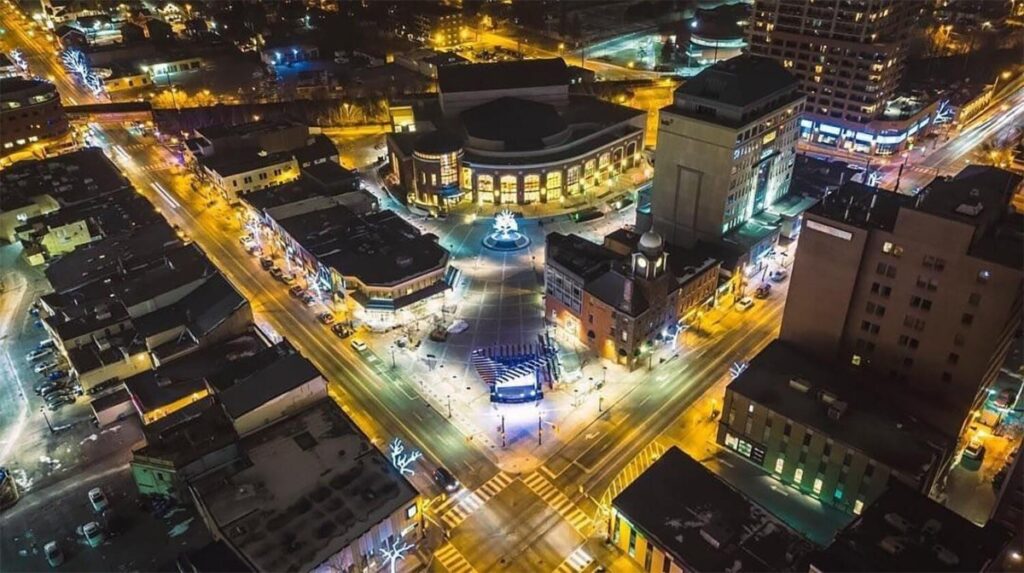 ICBA members e-Sentire, RX Source, and Greenfield Global outline their reasons for choosing Ireland as the base for their European operations.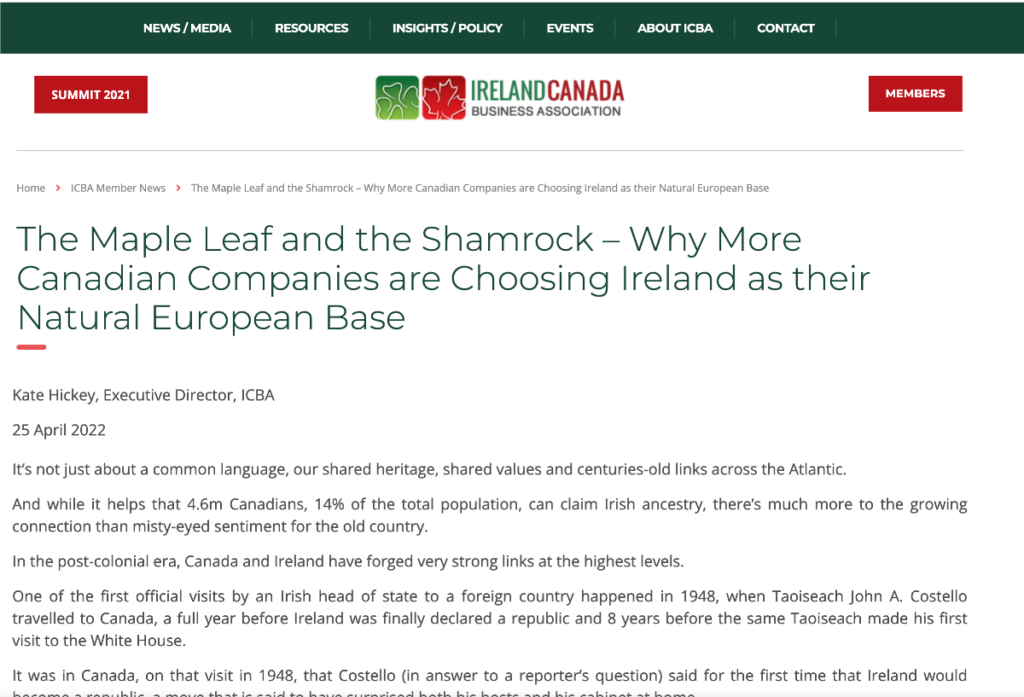 Protecting Your Company From Cyber Crime – ICBA Podcast with Ciaran Luttrell, eSentire
Cybercrime is one of the top concerns for business leaders in 2022. Remote working, the rise and rise of digital commerce, and increased sophistication among cybercriminals are all fuelling a remarkable rise in cyber threats, predominantly 'ransomware' and 'phishing'. 
 In this episode of The Ireland Canada Connection, host Patrick Haughey meets Ciaran Luttrell, Director of Operations at e-Sentire – a global cybersecurity services company headquartered in Ontario, Canada and with a European base in Ireland. eSentire is a valued member of the Ireland Canada Business Association. They discuss: 
What is driving the exponential growth of cybercrime in recent years.
Why small companies are just as at-risk as enterprises.
How business leaders can protect their companies from attack.
Why eSentire chose Ireland as its European base, and advice for other Canadian companies considering establishing an operation in Ireland.
How to connect your Canadian and Irish offices and keep the company culture consistent.
Attracting and retaining top tech talent. 
In related news: Cybersecurity Leader eSentire and Brigantia, a Distributor of Best-In-Class Security Solutions, Partner to Provide 24/7 Managed Detection and Response and Incident Response Services to MSPs in the UK and Ireland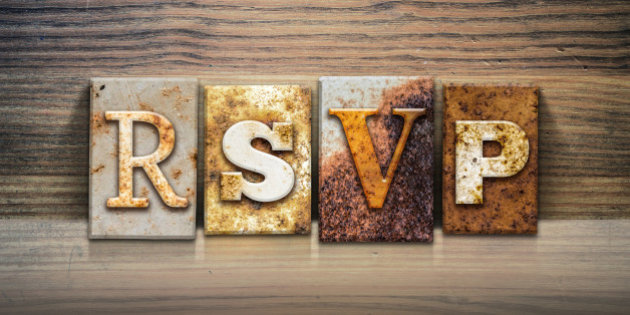 7th September @ 5pm
ICBA AGM
18th September
The annual Terry Fox Run, Herbert Park, Dublin 
14th October
Maple Leaf Dinner in the Marker Hotel
Wednesday 7th December @ 6pm
ICBA Members Christmas reception at Stephens Green Hibernian Club
Further information on the above and future events can be found on our Events Calendar
Thanks for reading
If you liked this email, pay it forward. Share it with someone you know.
Did someone share this with you? Sign up by clicking the button below to receive future editions straight to your inbox.